This poppy seed bread is completely fool proof!  An easy quick bread that bakes up melt-in-your-mouth tender, with the most amazing sweet citrus glaze!
Find me on Pinterest right HERE for more delicious food!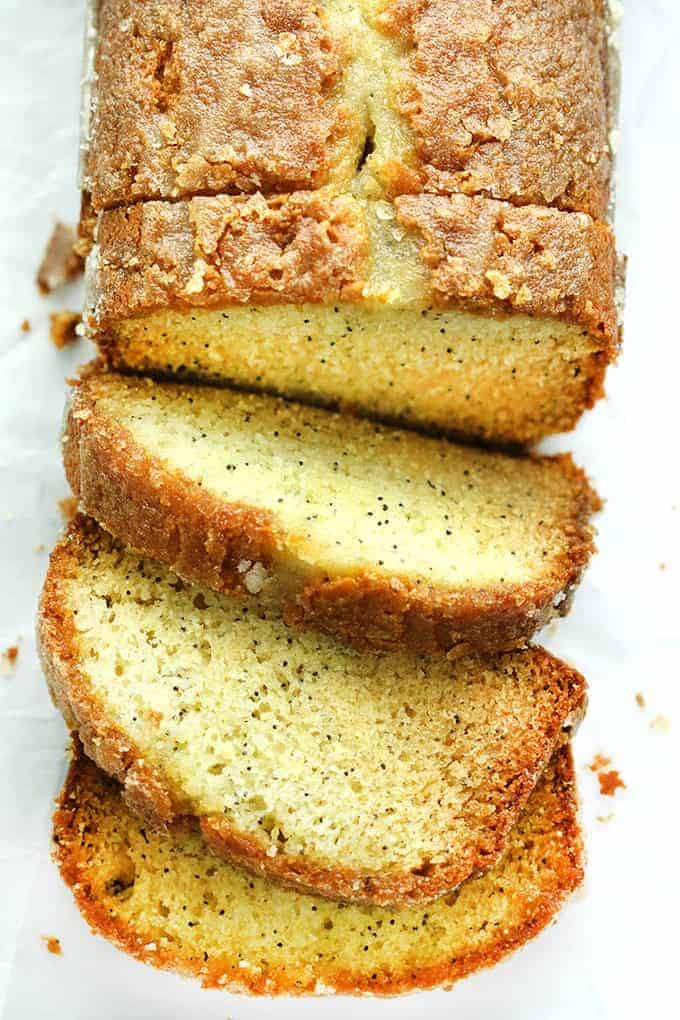 YOU GUYSSSS. This bread.  It's the best bread.  Period.  You have not LIVED until you have had this poppy seed bread in your mouth.
I don't even know if you can handle all of the deliciousness in this bread.
But, you certainly must try.
This bread is a tradition in my family.  If it didn't show up for Christmas.  I don't even want to think about it.
I'm not even 100% sure where this recipe first came from.  But, my mom gave it to me.  So, we'll give my mom credit. Shout out – hi mom!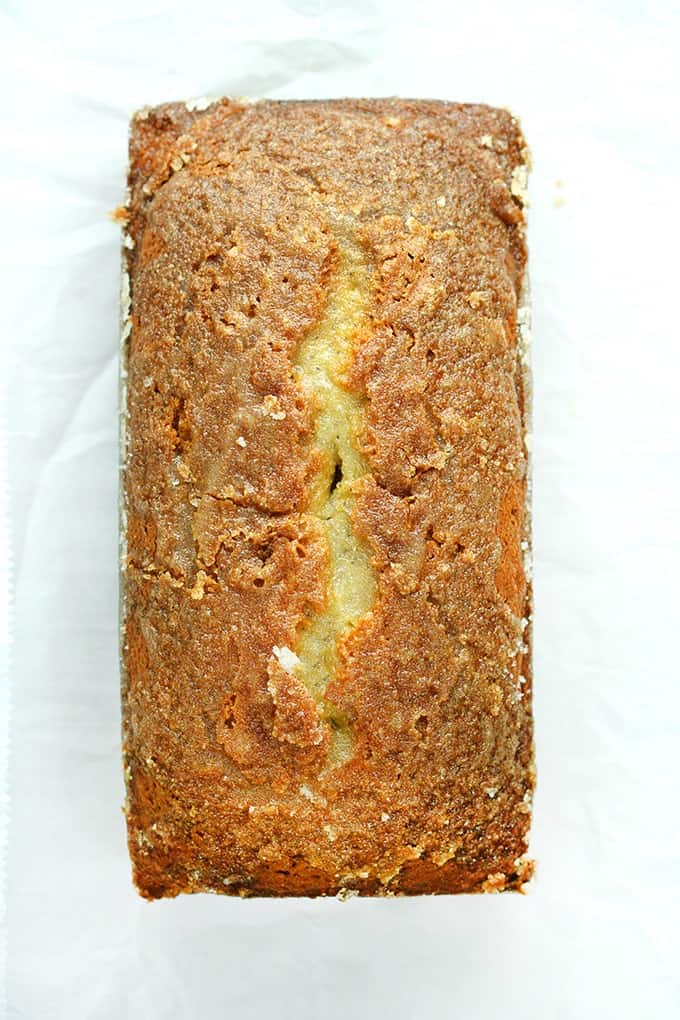 Do you see that shiny, gleaming goodness on top of the bread?  That's the glaze.  Quite possibly the very most important part of this bread.
It's all sweet and orang-ey.  Probably why (honest moment) this bread could easily be called cake.
Another description I'm quite fond of for this is "bread candy" a couple of my favorite friends came up with that one the first time they tried/fell in love with it…..shout out again – hi, Heidi and Bryan!
What I'm saying is, this bread is kind of a big deal, an actual conversation piece.
It makes me not the only awkward foodie person talking about what's in the bread at parties.  I like that.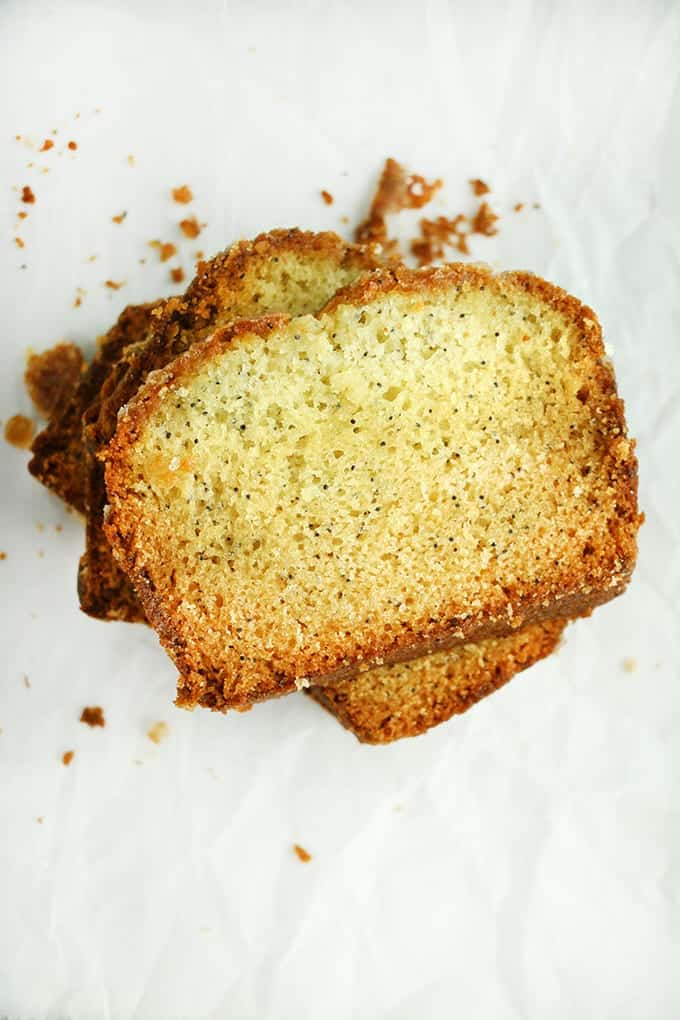 Ok, down to business.
Your gorgeous new best friend, poppy seed bread is a snap to make.  You can mix everything together all at once, no unnecessary or complicated steps here.
It takes about 10 minutes to get this bread into the oven.  For me, that time also includes rummaging through my pantry because I can't ever seem to find anything.
You'll want to glaze it while it's warm and still in the pan.  Then let it soak up all the glaz-ey goodness while it cools.
A tip: You can eat this right away when it cools if that's what your heart desires.  BUT, it's good to note that this bread is at its very best if you make it, let it cool, then freeze it for 2-3 days before eating.  Amazing either way, best after freezing because it's over the top moist.
I hope you enjoy this tasty-of-tastiest family traditions as much as we do!
~Nichole
***Printable Recipe Below***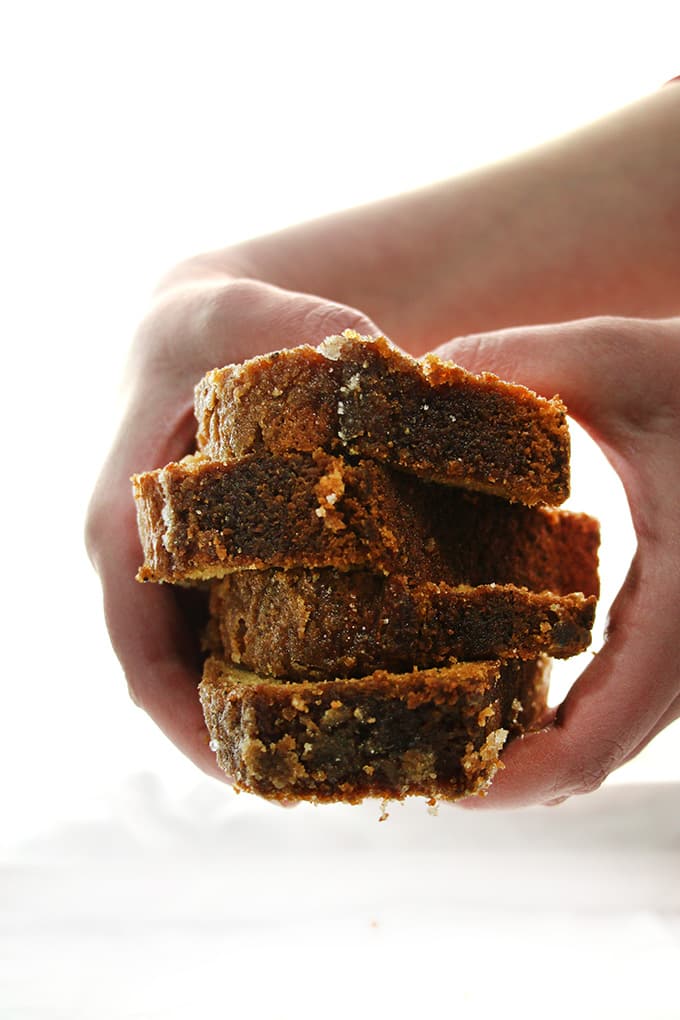 Best Ever Poppy Seed Bread
Ingredients
For the bread:

3

Cups

all purpose flour

1 1/2

Teaspoons

salt

1 1/2

Teaspoons

baking powder

3

Large eggs

1 1/2

Cups

milk

1 1/8

Cups

vegetable oil

2 1/4

Cups

sugar

1 1/2

Tablespoons

poppy seeds

1 1/2

Teaspoons

vanilla extract

1 1/2

Teaspoons

almond extract

1 1/2

Teaspoons

butter extract/flavoring

For the glaze:

3/4

Cup

granulated sugar

1/4

Cup

orange juice

1/2

Teaspoon

almond extract

1/2

Teaspoon

vanilla extract

1/2

Teaspoon

butter extract/flavoring
Instructions
For the bread:

Preheat oven to 350 degrees.

Grease two 9x5 inch loaf pans with butter, or non-stick cooking spray.

In bowl of stand mixer, or large bowl if using hand mixer, whisk together the flour, salt, and baking powder. To the mixer/bowl add all of the rest of the ingredients, except poppy seeds. Mix on medium speed for 2-3 minutes. Fold in poppy seeds.

Pour batter into prepared loaf pans and bake in preheated oven for one hour.

For the glaze:

In a small bowl, whisk together the orange juice, sugar, almond, vanilla, and butter extracts.

Pour glaze evenly over warm bread.