Cake Mix Cookie Bars - These lazy cookie bars are impossibly quick and easy to make!  Transform yellow cake mix and chocolate chips into super soft, decadent, cookie bars!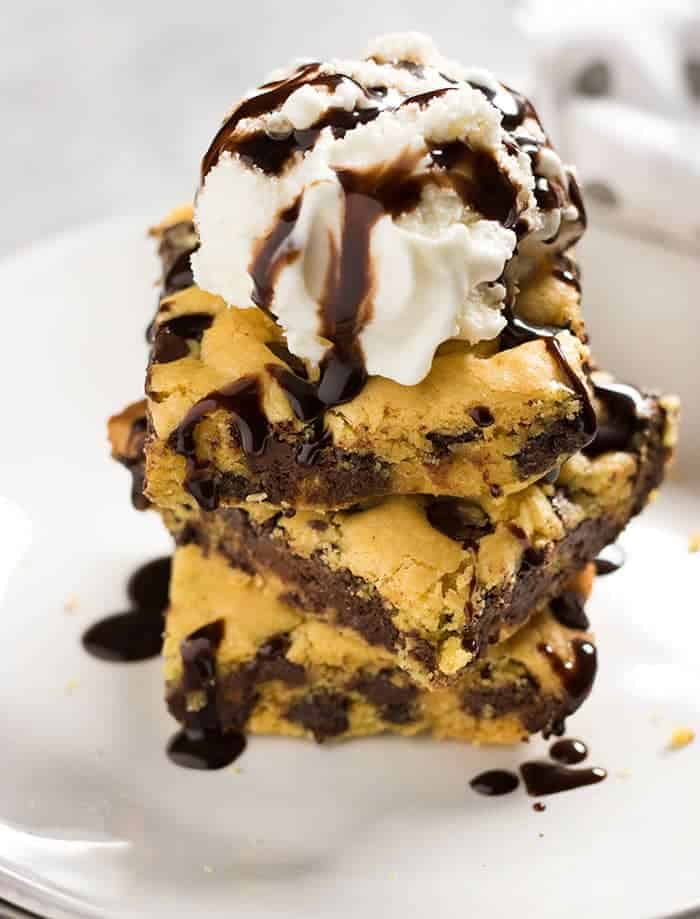 Hooray for super simple, soft, and chewy cookie bars!
I can't tell you how many time these cake mix bars have literally saved my life!  Ok, maybe not my LIFE, but they've definitely saved my behind a time or two when I needed treats, and I needed them now.
Like that time your kiddo comes home from school and announces they forgot to tell you, but they signed up to bring treats to the class party....TOMORROW.
Always keep cake mix around, I'm telling you!
CHECK OUT OUR VIDEO FOR THIS RECIPE BELOW!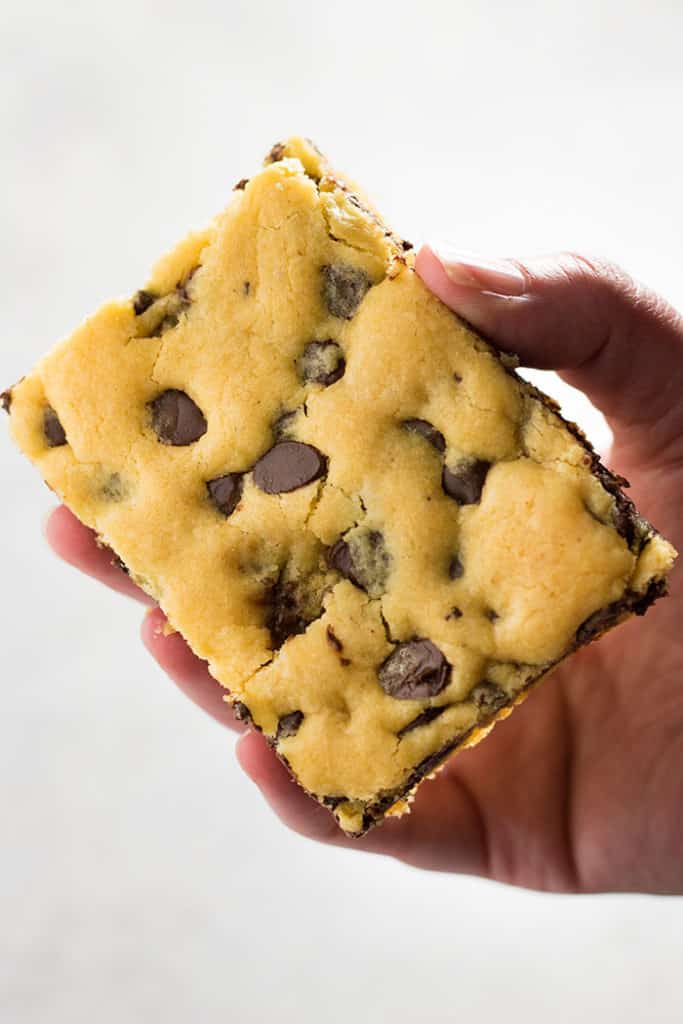 This week these bars have been a lifesaver in the form of something to do with the kids!
They love making these.  I love that it keeps us inside, in the air conditioning.
The beauty here is that you can use any candy your heart desires!
We always have chocolate chips around, so that's what we went with for this post.
They're really, really, beyond good with butterscotch chips, M&M's, chopped Butterfinger candy bars. You name it!
You know how much I love Butterscotch if you've checked out my Butterscotch chip cookies.  The flavor that always gets my seal of approval first!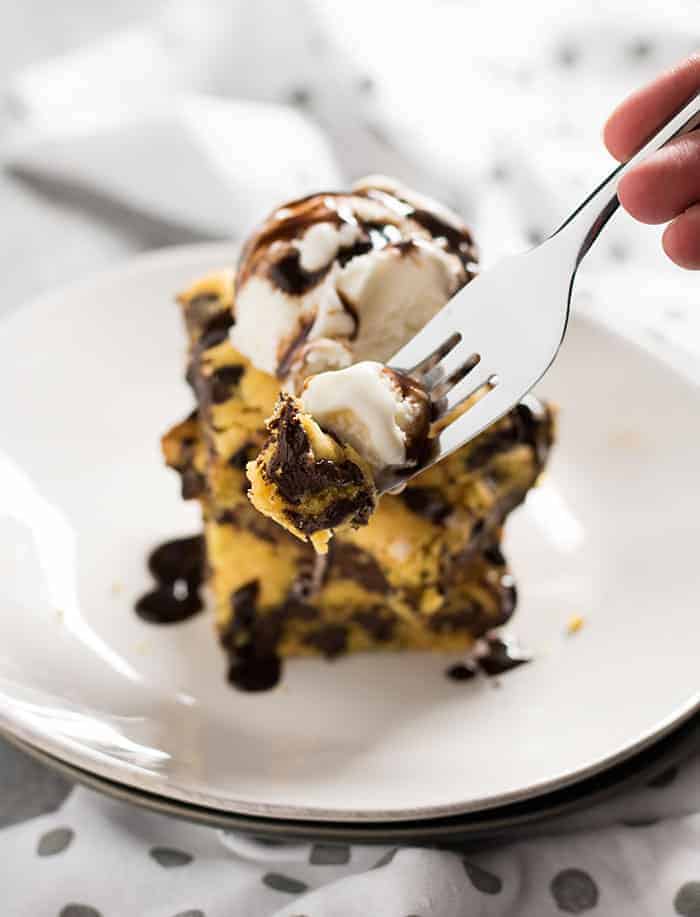 In a nutshell, these cookie treats only take a handful of ingredients to make - and you probably already have most of them in your kitchen, begging to be made!
Enjoy!
~Nichole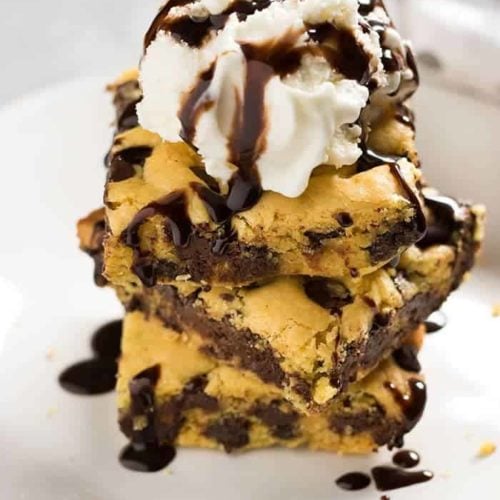 Ingredients
Instructions
Preheat oven to 350 degrees. Spray a 9x13 inch baking dish with non stick cooking spray and set aside.

In a large bowl stir together the yellow cake mix, eggs, melted butter, and vanilla until well combined. Fold in the chocolate chips.

Scoop batter into prepared pan (batter will be very thick) and press down evenly into the pan using a spatula, or your hands.

Bake in preheated oven for 20-25 minutes, until golden brown around the edges. Allow these bars to cool completely before cutting.
Notes
NOTE:  These cookie bars must cool completely before cutting, otherwise they will be "gooey"