Butterscotch Chip Cookies - These melt in your mouth butterscotch cookies are soft, chewy, and packed full of rich butterscotch chip flavor!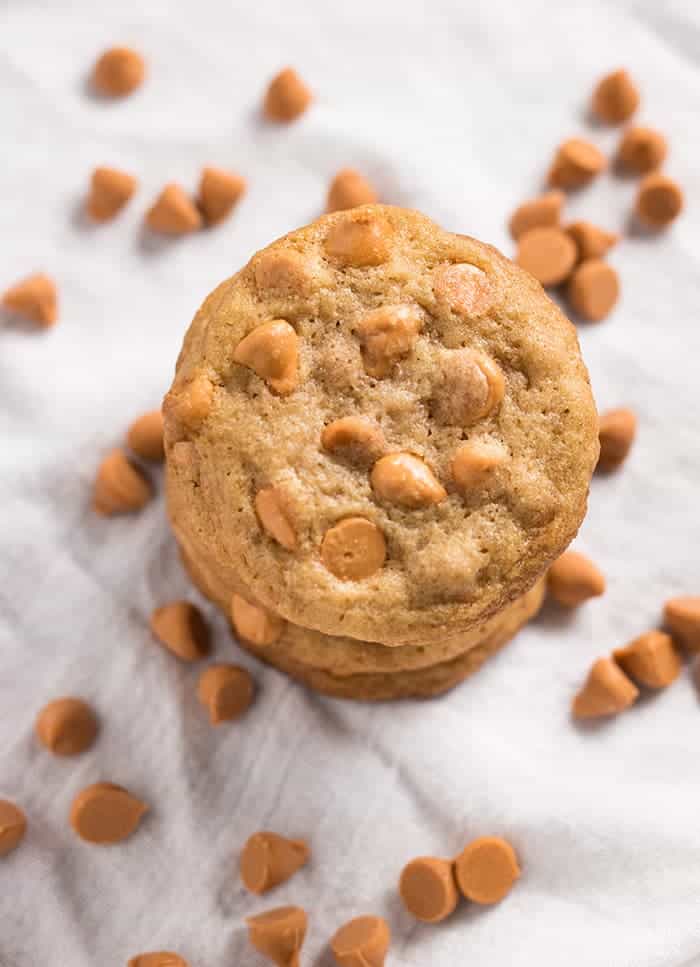 Guys.  I'm gonna go ahead and clear the air here and admit something.
I like butterscotch chip cookies better than chocolate chip!!
I don't know what it is - that buttery goodness stuffed inside a soft cookie gets me every time.
I can't keep my hands out of the cookie jar with these.
In fact, the kiddos and I ate these for breakfast today.
We aren't even sorry either.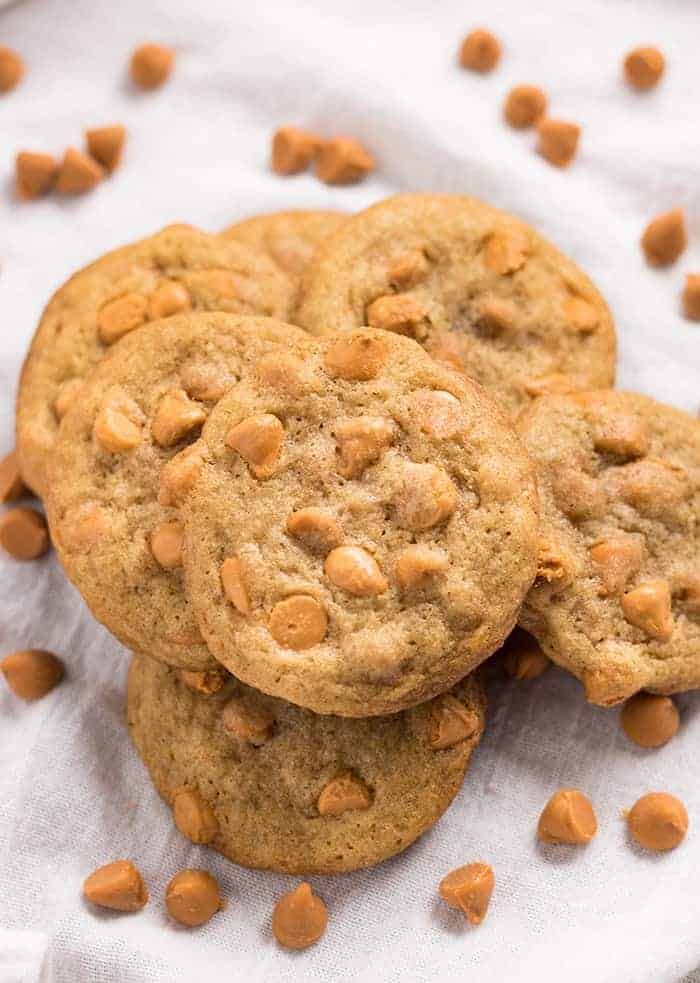 These cookies are soft - but not so soft that they are "cakey"
They're soft in the middle and slightly crisp on the edges.
PACKED with butterscotch chips because you can really never have too many, right?
Sweet, chewy, butterscotch-ey goodness.
Bonus - these are a pretty simple cookie.  They take about 10 minutes to prepare, they do need to chill for 30-45 minutes, then they only need about 10 minutes to bake.
Don't skip the chilling!  It's important so your cookies stay nice and soft in the middle.
This is where I have to practice patience, which I am the absolute WORST at.
Luckily these cookies are worth the wait!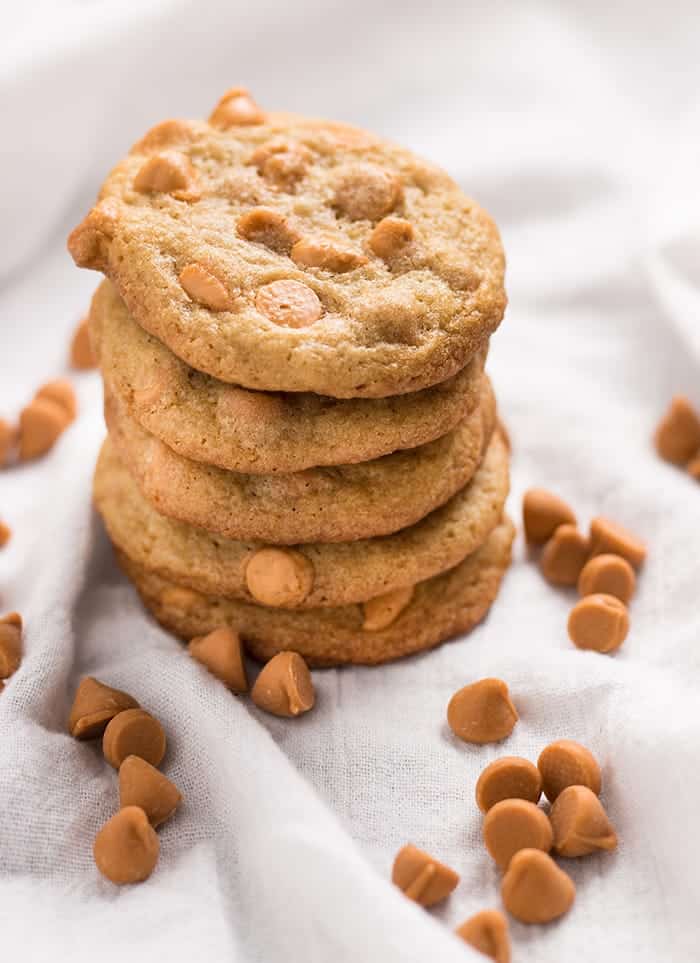 I love butterscotch so much I will be putting my butterscotch muffin recipe up for you soon - so keep your pretty peepers peeled for that!
If you're looking for other fun butterscotch cookies right now you have to check out my Salty Marshmallow Cookies! They're salty sweet perfection. Or, if you're a candy lover (who isn't?) I have you covered with these Peanut Butter Butterfinger Cookies!
Enjoy!
~Nichole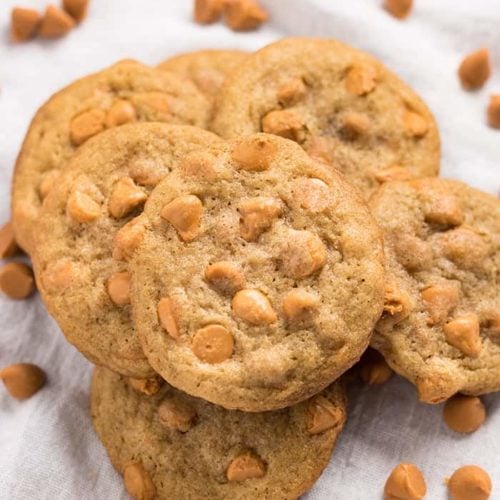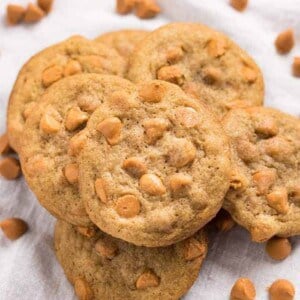 Instructions
In a large bowl using hand mixer or bowl of stand mixer, cream together the butter, both sugars, and vanilla extract for 2 minutes on medium speed until well mixed and fluffy. Add eggs and mix until well combined.

In a medium bowl, whisk together the flour, baking soda, salt, and cinnamon. With mixer running on low speed add the dry ingredients to the wet ingredients and beat until just incorporated. Fold in the butterscotch chips.

Cover bowl with plastic wrap and refrigerate the dough for 30-45 minutes.

Preheat the oven to 350 degrees. Line a large baking sheet with parchment paper or spray with nonstick cooking spray.

Scoop one heaping Tablespoon of dough at a time into a ball and place on the prepared pan about 1 - 1 ½ inches apart. Bake cookies in preheated oven for 10-12 minutes, until slightly golden around the edges.

Allow cookies to cool for 5 minutes before removing from pan.
I shared this recipe over at The Weekend Potluck!