Pineapple White Wine Slushie - These slushies are a super refreshing way to cool off in the summer using frozen pineapple and your favorite white wine!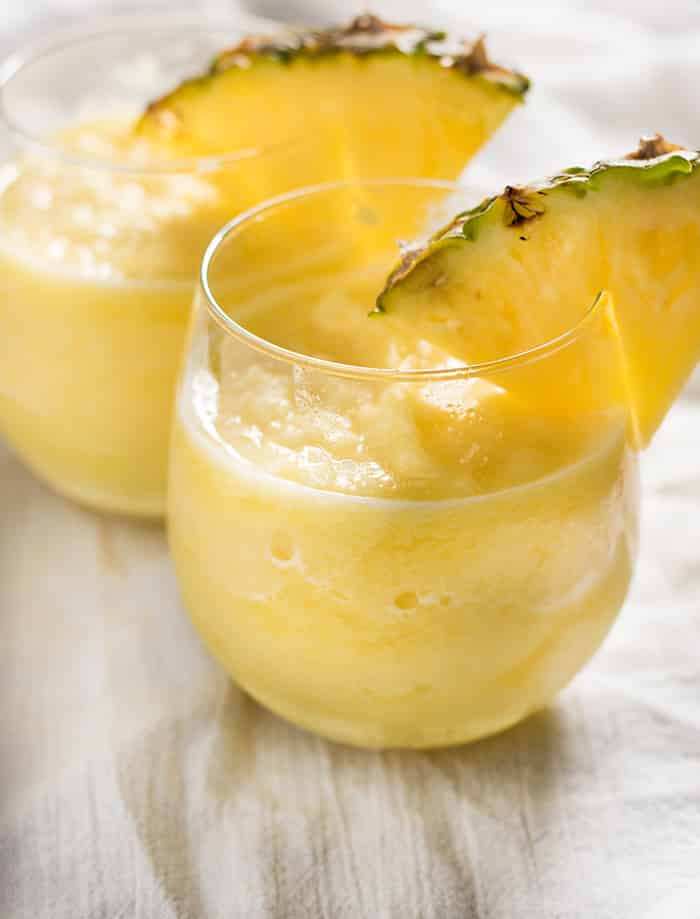 Hey you guys!  Just popping in and helping you kick your weekend off right with a fun and easy to make cocktail.
Yep, this tasty beverage is just two ingredients - and one hundred percent worth pulling out your blender for!
I'm actually planning to drag my blender along next time we go camping this summer to whip up a double (triple?) batch of wine slushies to share.
They're that good, so incredibly sweet/tart and refreshing!
FYI moms and dads - it's easy to make a mocktail out of these as well for the kiddos.  Just blend up the pineapple with some apple or orange juice and the little ones get a fun treat too.
You can use whatever kind of wine your heart desires in these drinks.  I personally love chardonnay which does make the slush a little more on the tart side.
When it's hot out I LOVE something that isn't too sweet, but is still icy cold.
If you like your cocktails sweeter, this is also amazing with moscato!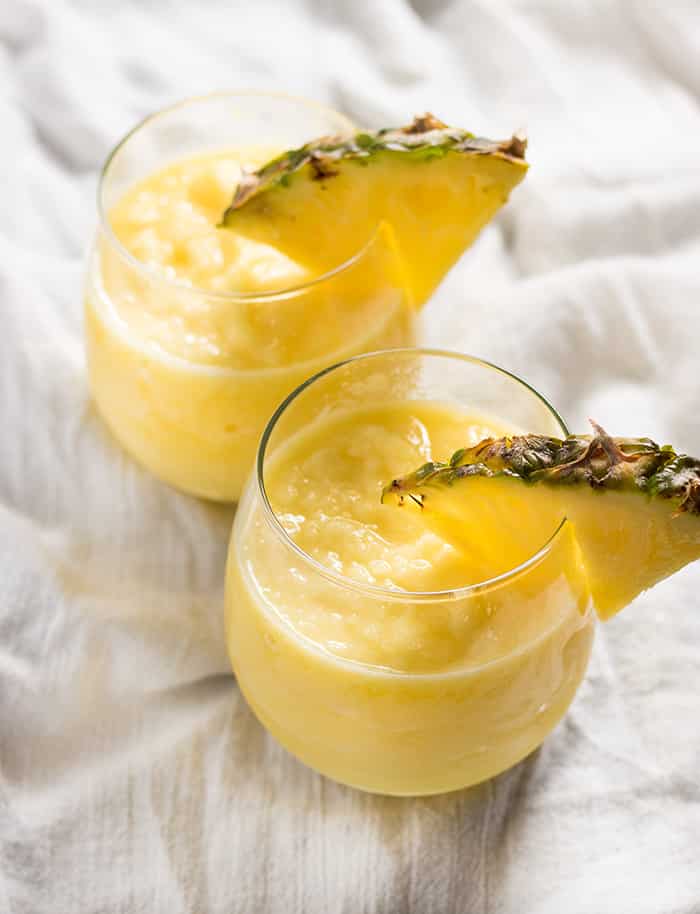 It's about that time of day for me to go ahead and get these in the blender, and move on out to the patio!
If you're looking for other cool cocktails check out my Frosty Orange Margaritas and Holiday Mimosa Punch!
Happy Friday, all!
~Nichole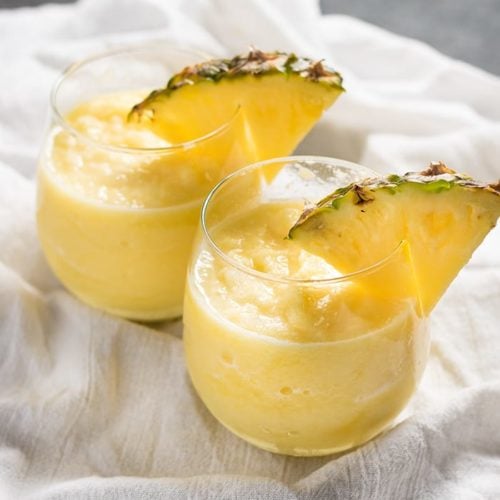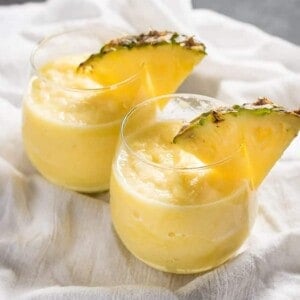 Ingredients
4

Cups

Cold White Wine

3

Cups

Frozen Pineapple Chunks
Instructions
Add the wine and pineapple chunks into a blender and blend until a slushie mixture forms. Serve immediately with fresh pineapple for garnish if desired.
I shared this recipe over at The Weekend Potluck!