Cranberry Chicken Salad - The best ever chicken salad that is full of cranberries, apples, and pecans!  This chicken salad makes the perfect wrap or sandwich for a light fall lunch or dinner!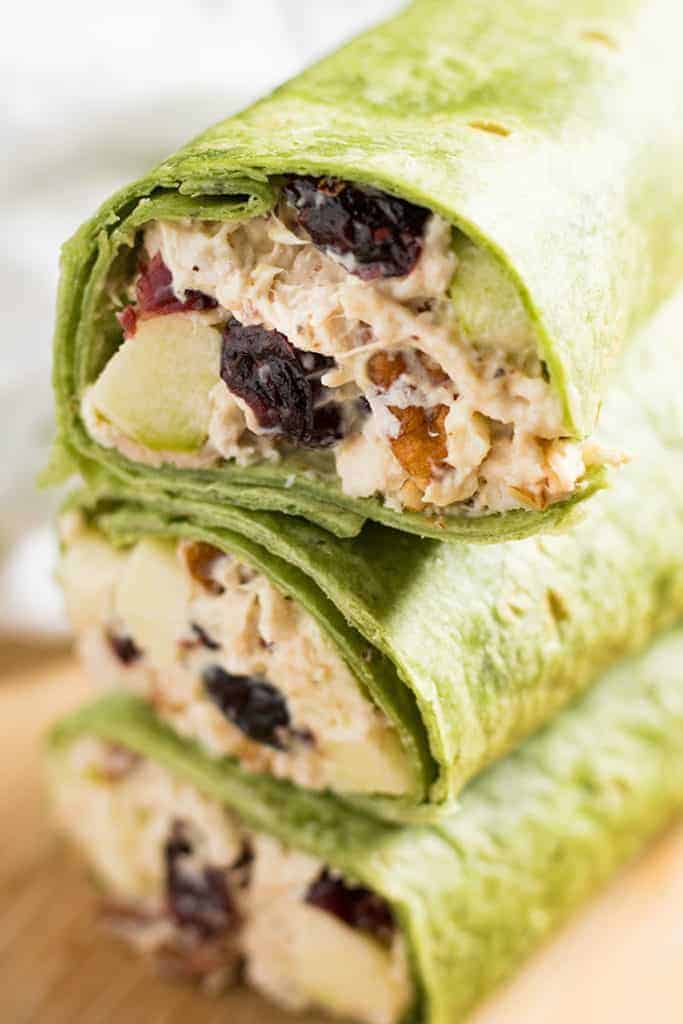 Well, happy Monday you guys!
Did anyone see the full eclipse today?
Where I'm located, we had 95% totality, so I should have had an amazing view, right?
Sadly, not the case.  I DID get to see it starting, but by the time everything got really good, it was stinking cloudy!
Thanks so much, Kansas weather!
I guess I shouldn't complain too much.  We are starting to get those cooler fall mornings that I love so much.
It's around this time every year that I start craving these Cranberry Chicken Salad Wraps.
Morning time may feel like fall, but the afternoons are still pretty warm, so I need a light lunch or dinner that gives me those Autumn flavors I'm longing for.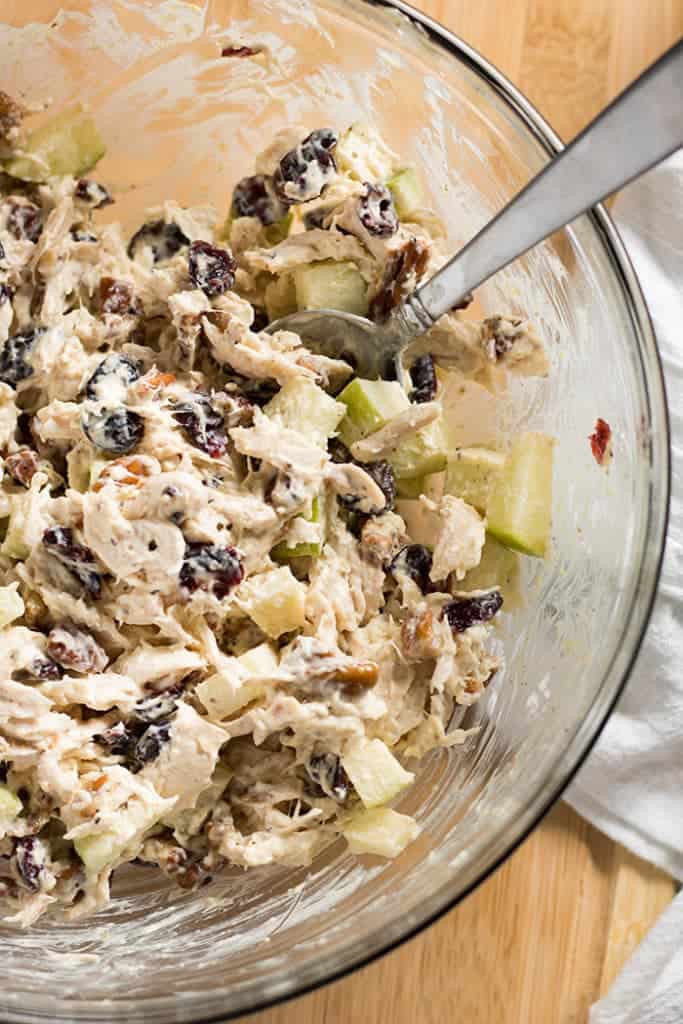 This salad is super simple to make a big batch of and keep in the refrigerator for lunch all week!
It's great as a wrap, on your favorite bread, or even on top of lettuce if you want to keep it healthy.
I LOVE pecans so that's what I have always made my chicken salad with.
Feel free to use walnuts or almonds if you prefer, that's really just a matter of taste.
I also always add dijon mustard to my chicken salad because I feel like it adds an amazing pop of flavor.  If you're a mustard hater, just leave it out, doesn't affect the recipe at all!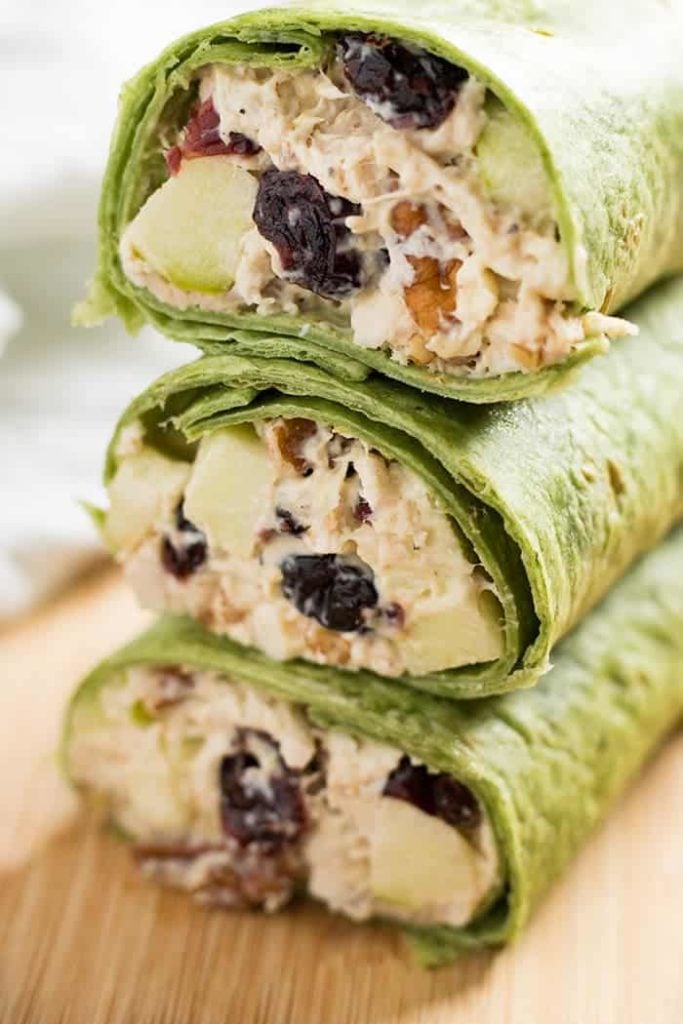 The best way to keep this quick and simple is to use a ready-made rotisserie chicken from your grocery store.
Or, you can check out my recipe for Crockpot Shredded Chicken!
Enjoy!
~Nichole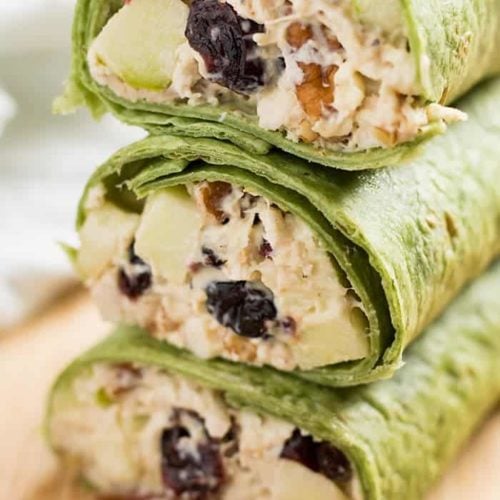 Ingredients
½

Cup

Mayonnaise

1

Tablespoon

Dijon Mustard

½

Teaspoon

Salt

½

Teaspoon

Pepper

½

Teaspoon

Garlic Powder

2

Cups

Cooked Shredded Chicken

⅓

Cup

Dried Cranberries

1

Large

Granny Smith Apple,

Chopped

¼

Cup

Pecans,

Walnuts or Almonds can be substituted
Instructions
In a medium bowl mix together the mayonnaise, dijon mustard, salt, pepper, and garlic powder. Fold in the shredded chicken, cranberries, pecans and chopped apple.

Serve as is on top of lettuce, or on your favorite wrap or bread!