Chili Dog Biscuit Casserole - The American classic chili cheese dog turned into an easy weeknight casserole!  This dish is full of flavor and makes a fun dinner the whole family will love.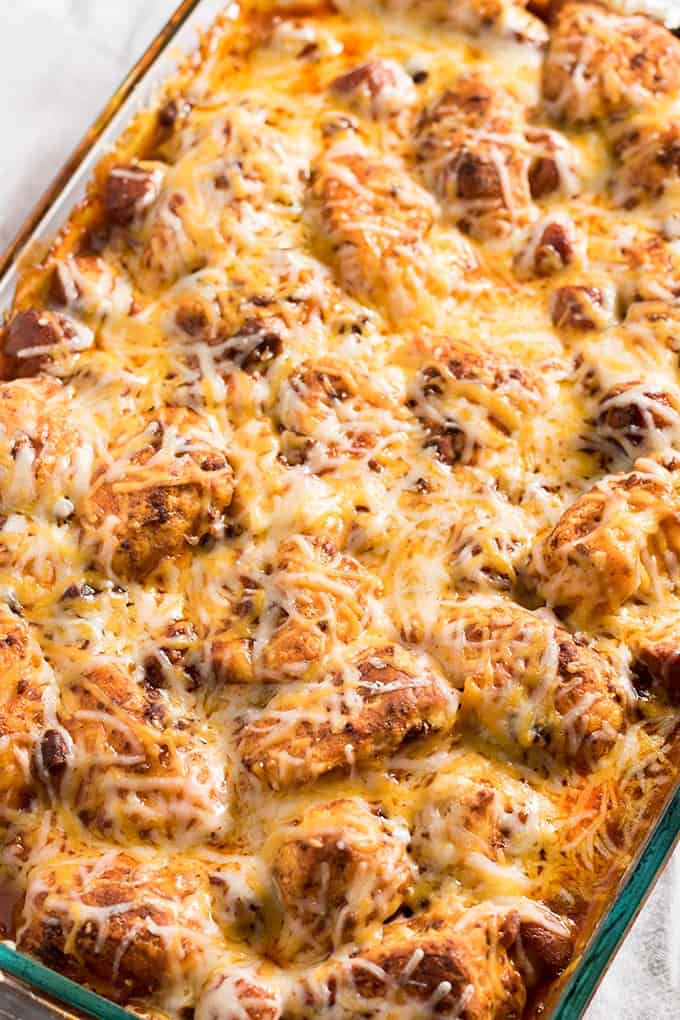 Does it get any more classic than a hot dog loaded up with warm chili and melty cheese?  I think not.
Pretty sure my kids could live off of the things.
I have one child that is ALL about hot dogs all the time and would prefer to just eat them raw out of the package (no thanks, dude).
The other kiddo doesn't even think about putting a hot dog in her pie hole unless it's a chili dog!
Me, I can do a hot dog, just not very often.
But, I can do this chili dog casserole every single day of my cheese loving life if you'd let me.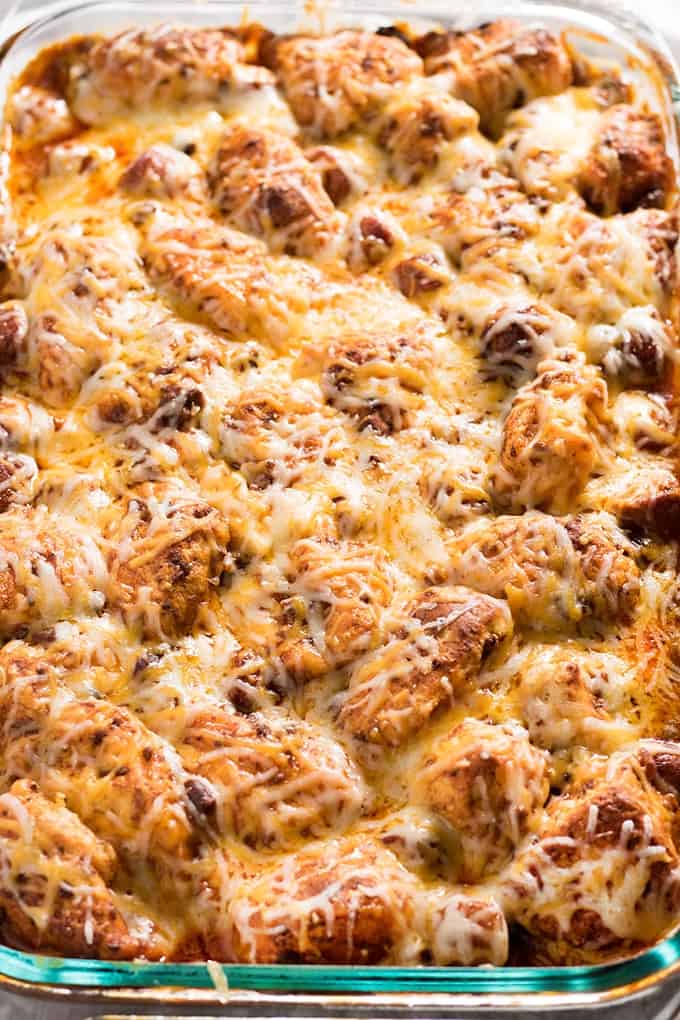 While I always like to keep my posts light and happy around here, I do want to touch base with you guys on a more personal level.
If you follow me on Instagram and my story there, you'll already know why I was away from my blog last week.  I was still cooking, I just found it difficult to make a post, and I wanted to share why.
This recipe was made last week because some comfort food was much needed.
A bout a week ago, we lost a dear family member.  My cousin, Shawn.
His story is a long one, as he was a childhood cancer survivor.
He lived with brain damage the majority of his life.
BUT, he LIVED.  He wasn't supposed to, but he defeated the odds at an early age and lived to be 39 years old.
Shawn was by far the most precious person to ever have existed.  A truly innocent, loving, kind, soul.
He was loved by everyone.
He is missed by everyone.
"Those we love don't go away, they walk beside us everyday....unseen, unheard, but always near, still loved, still missed, and very dear."  - Anonymous
Thanks to my readers for bearing with me while I was away from the blog last week.
We're back up and running this week and this comfort food dinner seemed like a good place to start!
If it's too hot in your neck of the woods to heat up your oven but you still want some cheesy chili comfort food, be sure to check out my Crockpot Frito Chili Pie.
Enjoy!
~Nichole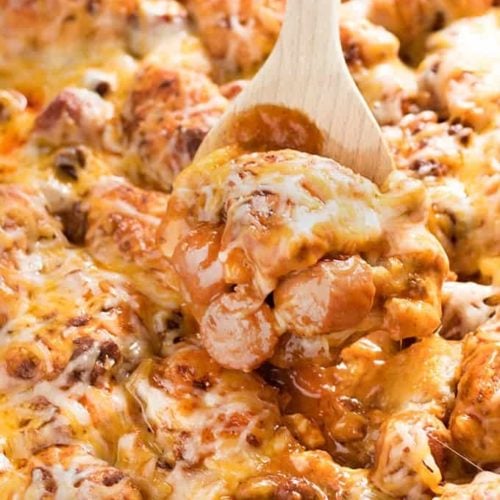 Ingredients
1 (28 ounce)

Can

Chili,

With or without beans

8

Hot Dogs,

Cut into bite sized pieces

1 (16 ounce)

Can

Refrigerated Biscuit Dough,

Like Pillsbury Grands

2

Cups

Shredded Cheese
Instructions
Preheat oven to 375 degrees. Grease a 9x13 inch baking dish lightly with oil or non stick cooking spray, set aside.

Open the biscuits. Cut each biscuit into quarters and place into a large bowl. Add the sliced hot dogs, chili, and 1 ½ cups of the cheese to the biscuits in the bowl, stir very well to combine.

Pour mixture into prepared baking dish, and cover with foil. Bake in preheated oven for 25 minutes. Take the casserole out of the oven and discard the foil. Top with remaining ½ Cup of cheese. Bake uncovered for an additional 20 minutes, until biscuits are cooked through.
Notes
NOTE:  I like to use a triple cheddar blend for the cheese in this recipe.  Any cheese you like best will work!
NOTE:  This is also great with minced onions added in before cooking.
This recipe was shared over at The Weekend Potluck!