Soft brownie cookies sandwiched with rich peanut butter filling and rolled in salted peanuts.
Remember, sharing is caring! Don't forget to PIN IT! You can follow me on Instagram HERE!

So, here I am writing my first blog post.  Does anyone remember in school when you had to get up in front of the entire classroom and give a presentation?  And how you'd pretty much immediately forget every. single. thing. that you wanted to say? Yeah, that's how this is too. But in a good way, or something like that.
Now, since I've gotten being completely awkward out of the way (for now, it will happen again), my name is Nichole. Welcome to my first blog post, thanks for stopping by!
Cookies are my go-to anytime I sporadically feel like whipping something up in the kitchen.  I appreciate the fact that once I have this basic dough I can play around with it, and be as creative as I darn well please!  In this case I was creative in that I made brownie cookies, and then I made sandwiches out of my cookies.  And they have peanut butter filling. Which means that they double as lunch and are technically a peanut butter sandwich, and nobody can tell you otherwise!
These brownie cookies turned out exactly how I wanted them.  A nice rich, chocolate fudgy brownie taste all while being soft in the center and just barely crisp around the edges. Trust me on the little tiny bit of crisp edge, it helps keep all that gooey peanut butter filling in your cookie where it belongs!
You can definitely use a double broiler to melt your chocolate and butter together here, it is less risky. Or, you can be a rebel like me and just toss it in the pot together over the lowest heat possible and thank your lucky stars when it comes out all smooth and shiny.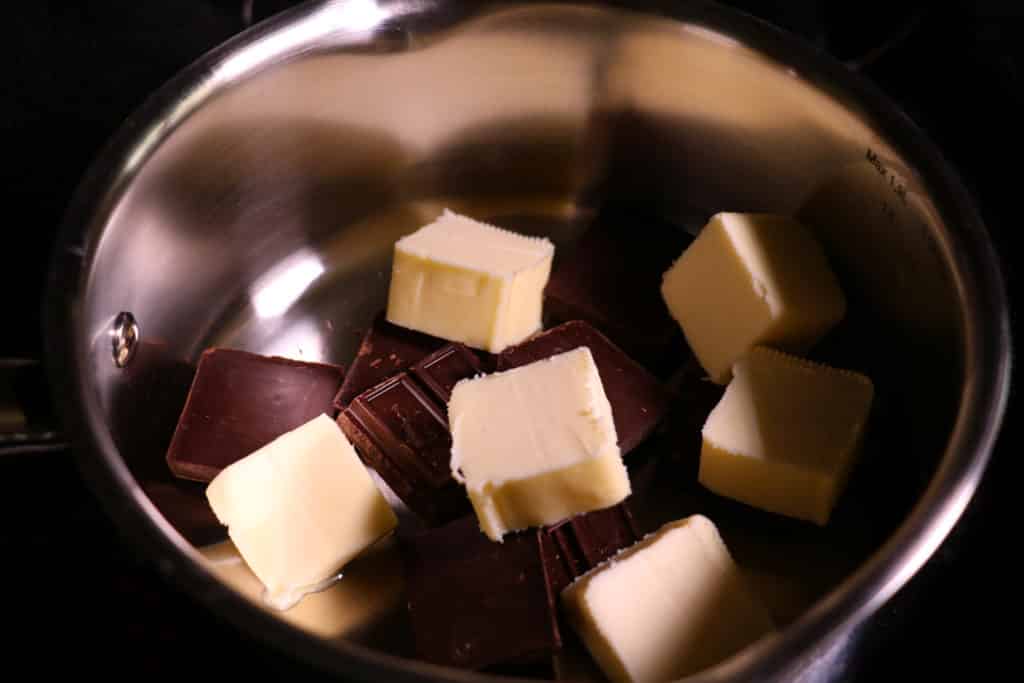 By now, you have your butter and chocolate all perfect. Then you added your sugars and vanilla to it. AND you combined your dry ingredients, because you are quick like that.  Now, add your wet mixture to your whisked up dry ingredients and let the mixer do it's thing (or your arm if you're working by hand) for just a couple of minutes until it all comes together.
Take your dough out of the fridge, dig in with your teaspoon, or be like me and use your hands because playing with your food is fun....and roll into small walnut sized balls.  They may seem little, and they are, but this is how you want them I promise!
Since these cookies are little guys, they only take 8-9 minutes in the oven.  They will look under baked when you first pull them out, and that means they are perfect.  You should probably go ahead and eat one though just to be safe.
When you are finished chewing the cookie you ate right out of the oven, you can whip up your filling while the rest of the cookies cool.  Then, you can eat some of the peanut butter filling because it is just too fluffy to resist......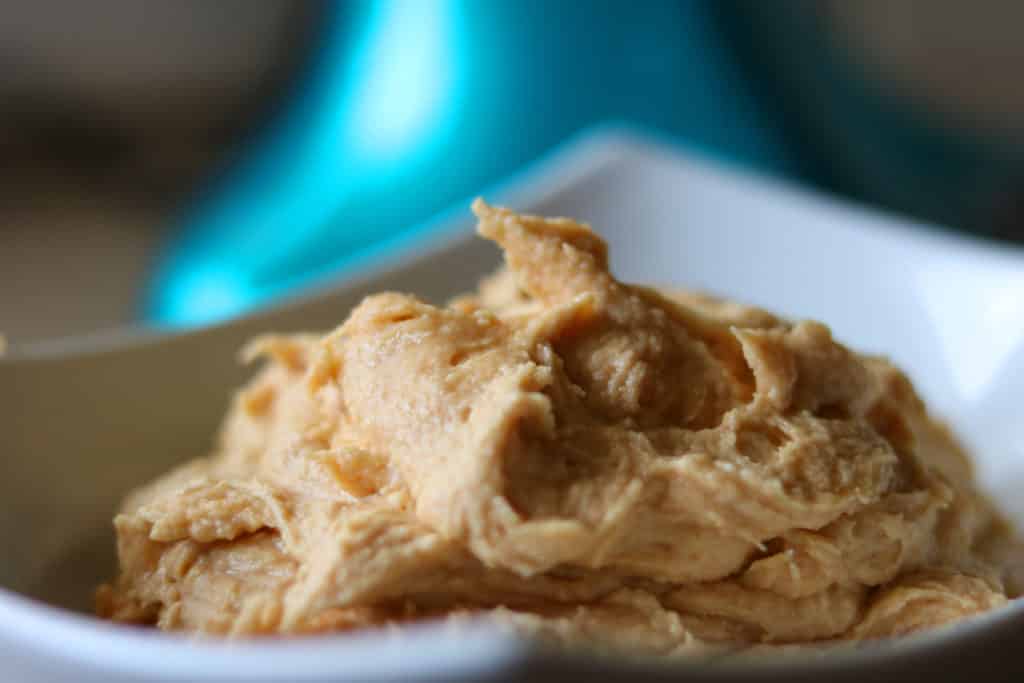 Spoon your amazing filling creation into a big zip-lock bag, snip the bag corner off, and squeeze an obscene amount of peanut butter frosting onto those cookies.  Stick another cookie on top of your filling, then finish your cookie "sandwich" by rolling the sides into salted chopped peanuts.
Full recipe below!
Instructions
Melt butter and chocolate together over very low heat on stove/or double broiler. Stir constantly. Whisk brown and granulated sugar into chocolate mixture. Then, add eggs one at a time, stir after each. Stir in vanilla.

In a separate bowl mix the salt, baking soda, cocoa powder and flour together with a whisk. Add to wet ingredients and stir just until combined.

Refrigerate dough for at least 30 minutes and up to one hour so that cookies will maintain their shape while cooking. The dough should be quite firm.

Roll dough between your hands into walnut or full teaspoon sized balls. Bake at 350 for 8-9 minutes.

Cool cookies on pan for 5 minutes, then transfer to a wire rack. Allow to cool completely before filling.

Chop peanuts into small pieces.

Lie cookies out on their tops on parchment paper or a clean baking sheet.

Beat cream cheese and butter together until fluffy. Add peanut butter and powdered sugar, beat until well combined.

Spoon filling mixture into large freezer ziplock bag or piping bag. Pipe filling onto one cookie, place a second cookie on top of the filling to create a sandwich.

Roll edges where filling sticks out into salted peanuts. Repeat with remaining cookies.

Makes 15-20 sandwich cookies.