You know those foods that take you straight back to your childhood? That's what snickerdoodles do for me. My grandma was a fantastic baker and she always had her house stocked full of homemade cookies for her grandchildren or visitors. I can still taste them....thick, chewy, cinnamon snickerdoodle cookies will always remind me of my grandma's house.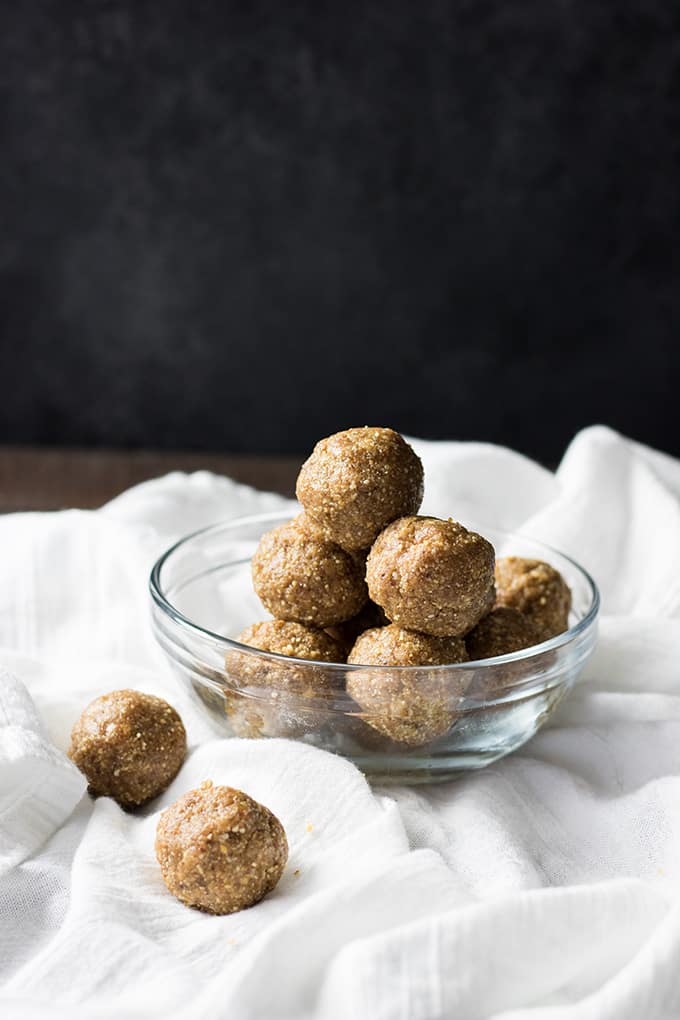 A few years ago I had to eliminate grains and gluten from my diet and in doing so, I stopped eating all my favorite things for awhile. I had never been one who loved to spend time in the kitchen so it was easier to do without treats than to make them myself. Shortly after that we had to eliminate grains and gluten from my son's diet and that's when I knew I had to get my act together, whether I liked it or not. I didn't want my son, who was in Preschool at the time, to feel deprived or left out because he couldn't enjoy what other kids enjoyed.
I realize it sounds absurd to be thankful for food intolerances, but for the most part, I am because it has taught me the importance of making my family's meal and snacks from scratch and we have been in better health than ever before.  I have learned to love my time in the kitchen and I'm proud of the recipes I've been able to create for myself, my son and now for others to enjoy too.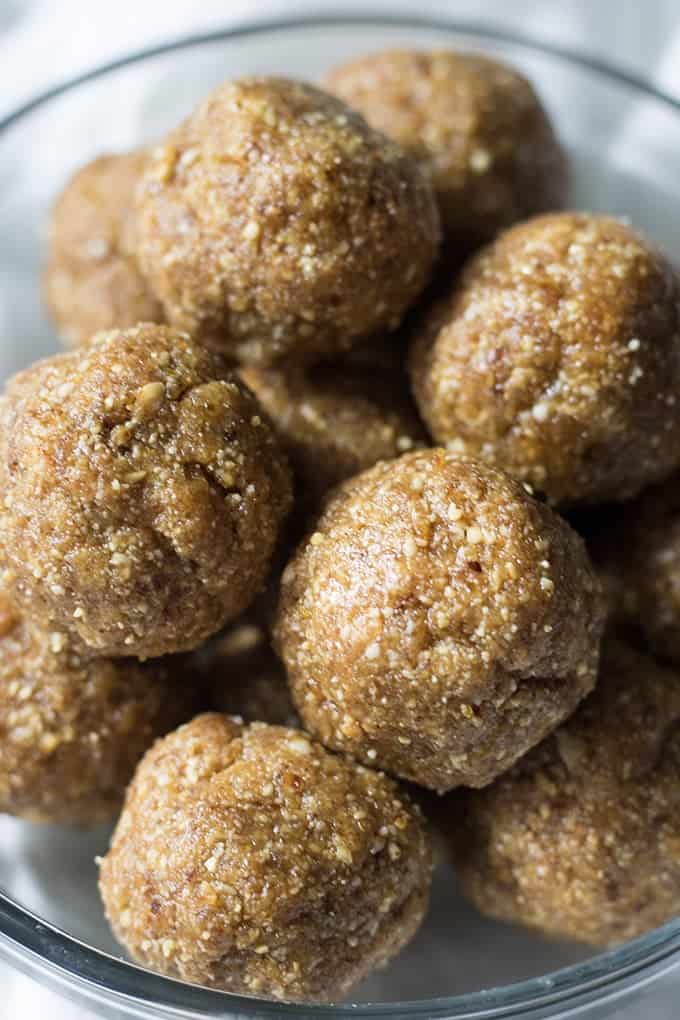 These snickerdoodle energy bites are full of flavor, packed with protein and while they taste like a treat, they are healthy and made with real ingredients. They are great to take with you on the go when you need a quick snack and they also great to send to school as a snack or a lunch time treat for your kids.
I tried to double the batch once and it didn't turn out because they weren't sticky enough to roll into energy bites. However, it worked fantastic to press into a 9x12 pan and then use as a topping for yogurt, ice cream or even to just eat by the spoonful.
I hope you enjoy these as much as we do!
Want more grain/gluten free recipes?  Find Melissa right HERE on her fitness, nutrition, and meal planning page!
Ingredients
15

dates

pitted

1 ½

cups

cashews

½

cup

almonds

¼

tsp

salt

1

tsp

ground cinnamon

1

tsp

pure vanilla extract
Instructions
1. In food processor, grind dates, cashews & almonds till broken up & well combined.

2. Add salt, cinnamon & vanilla. Combine.

3. Roll into bite sized balls.

4. Refrigerate.