Cinnamon Butter is so easy to make at home with only a few pantry staple ingredients!  This simple and sweet butter is perfect on toast, pancakes and waffles!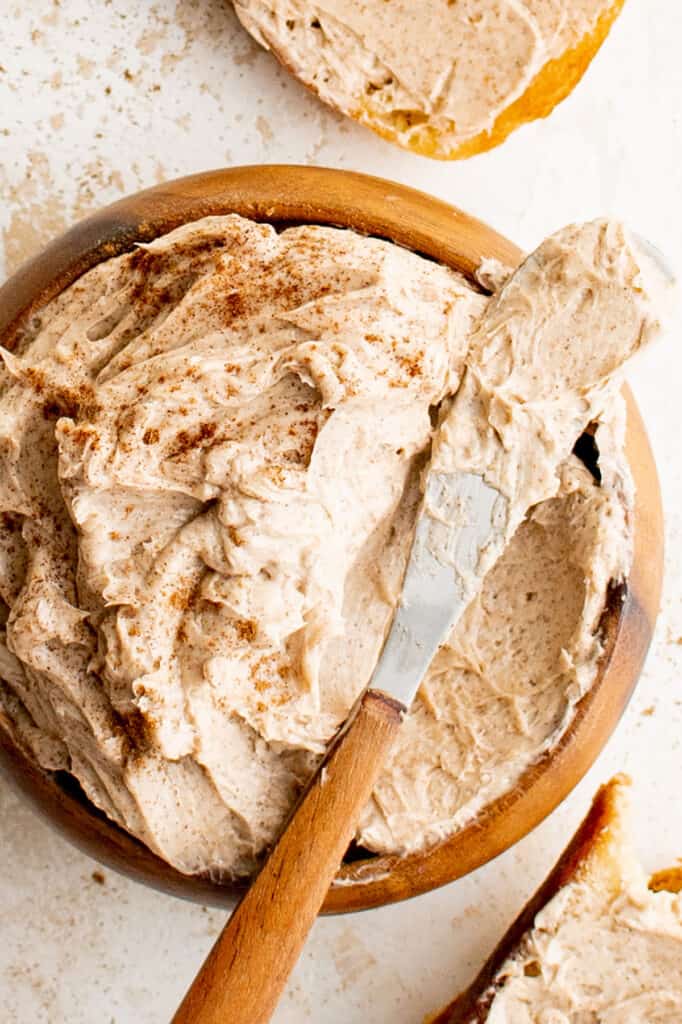 Cinnamon Butter:
This reminds me a lot of that cinnamon sugar toast we all ate growing up, except better!  I love it so much on Pumpkin Pancakes and Homemade Waffles in the fall and winter too. Honestly, even on toaster waffles it's just so cozy!  I remember the first time I had store bought cinnamon butter and the way it melted into the toast was just mouthwatering.  This butter is even better homemade.  It's the perfect amount of buttery sweetness and cinnamon spice!
Ingredients:
You only need five ingredients to have cinnamon butter ready in a flash!  It's worth it and a fun one to make with your kids too because it's super easy they can definitely help out!
Unsalted Butter:  I use real butter, but margarine does work ok too.
Powdered Sugar:  Keeps the butter light and fluffy!
Honey:  This is optional but it gives a nice flavor.  Leave it out if you don't like honey.
Cinnamon:  Of course!  We use 2 teaspoons and find it perfect,  you can add more if you like a lot of cinnamon flavor.
Pinch of Salt:  This amplifies the sweetness so don't leave it out.
That's all you need! You just whip everything up together in a big bowl.  You can also use a stand mixer if you don't have a hand mixer available.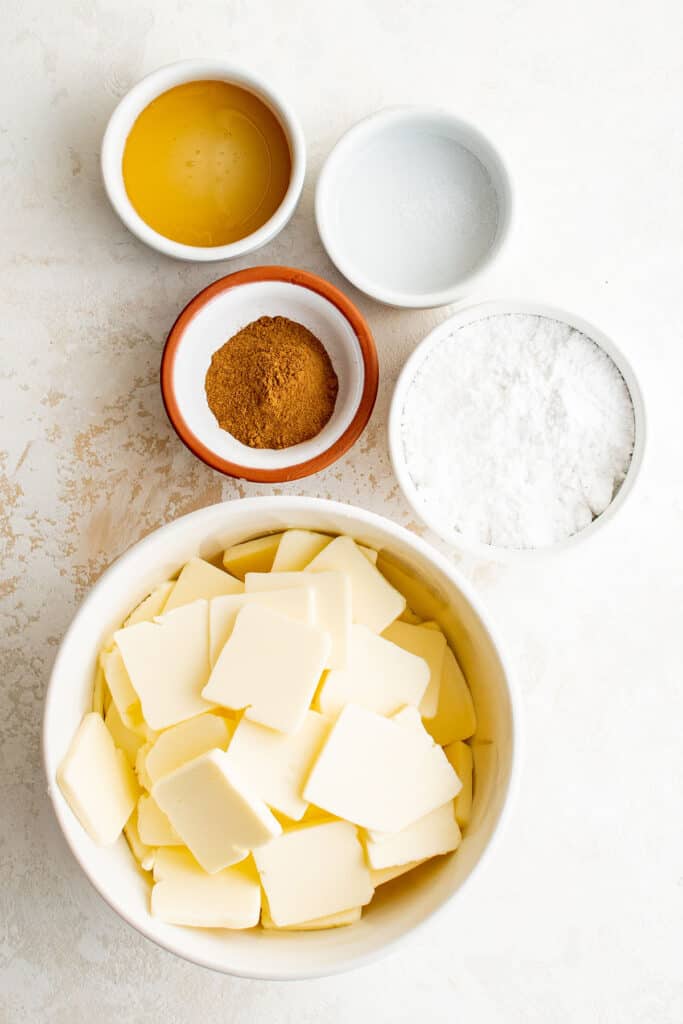 A Few Recipe Notes:
This recipe calls for 2 sticks (one Cup) of butter.  You can half the recipe if you want to make less.
I find that this is best used within one week of making.  Make sure it is sealed in a good airtight container in the refrigerator for best results.  If the butter hardens up again, just allow it to sit at room temperature for a little bit if you want it softer.
I like to use unsalted butter here and then add my own little pinch of salt.  But, this will work with salted butter too!  If using salted butter (or margarine) leave the salt out and taste first.
You can add about ½-1 teaspoon of vanilla extract to this if you want a tasty vanilla cinnamon butter, or maple extract if you love maple flavor!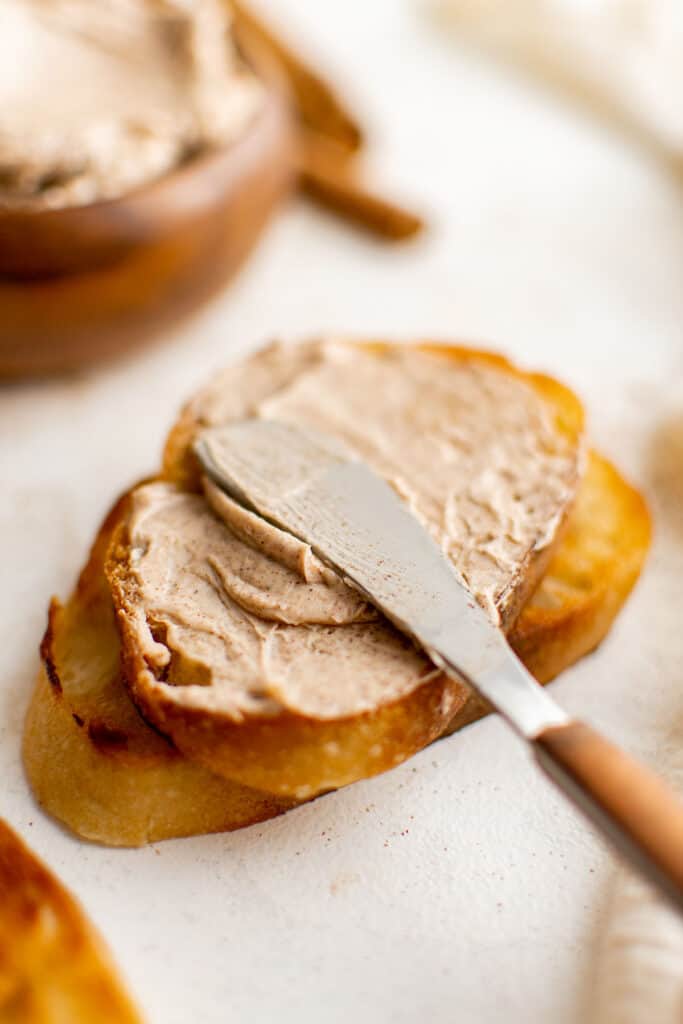 Enjoy!
~Nichole
Ingredients
2

Sticks

1 Cup Unsalted Butter, at room temperature

⅓-1/2

Cup

Powdered Sugar

add more depending on your preference

2

teaspoons

Honey

2

teaspoons

Ground Cinnamon

A Pinch of Salt
Instructions
Whip the butter until fluffy then add the powdered sugar, honey, cinnamon and salt and whip again until completely combined.

Serve on toast or cover or store in an airtight container in the fridge for up to 1 week.
Notes
NOTE:  The honey is optional but does add a nice flavor!  You can also add a splash of vanilla or maple extract for a flavored cinnamon butter.