One Bowl Brownies - These brownies are super fudgy, moist, and chewy!  Pretty much the only brownie recipe you will ever need, these are made with no fuss in one bowl!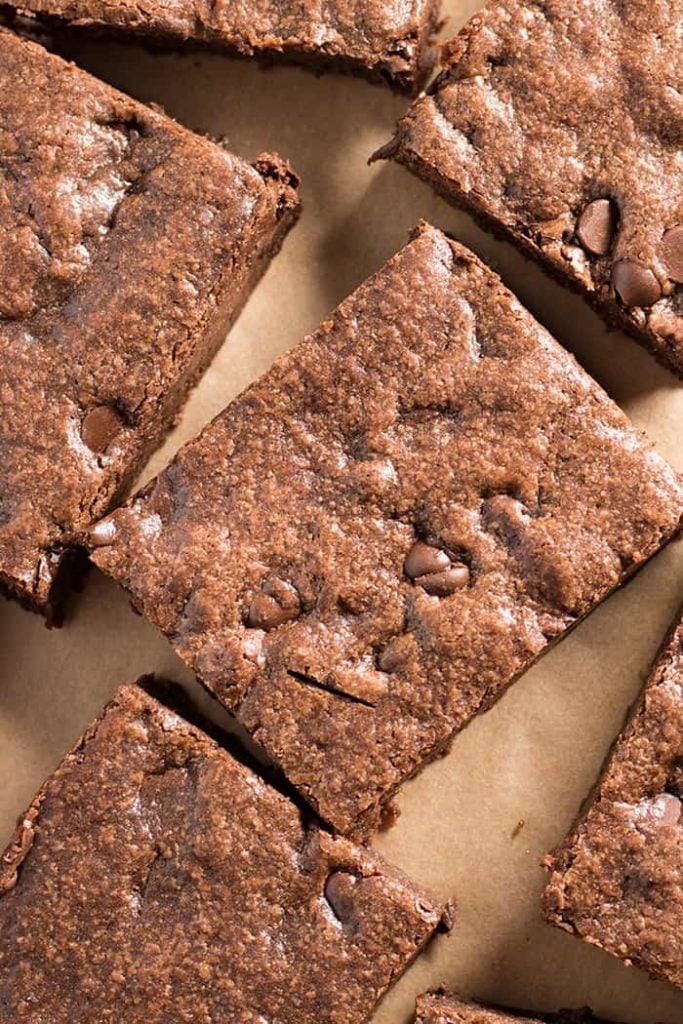 Okie. Dokie.  Sorry for saying okie dokie.
The search for that ultimate, easy, brownie is over folks!
I've had several people, friends, family, readers, reach out and ask for a great brownie recipe that they can make FAST!
I totally get it.  You want to skip the box and have that homemade taste.  That's generally my preference as well!
BUT, man, boxed brownies are just good.
Well, guess what, these are better!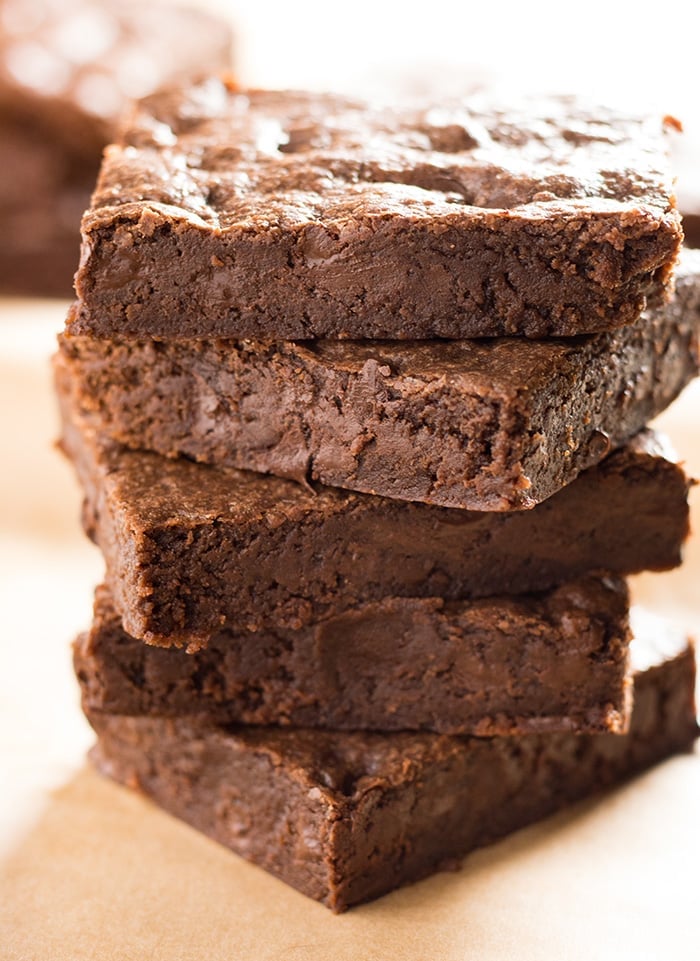 These have that ultimate fudgy texture that I love, love, love about brownies!
No stinkin' cake like brownies for me.
I want them to be dense and rich and so moist that they practically melt in my mouth.
The problem is, when I'm craving a brownie I usually want it right now.
I'm guessing from you all asking for a fast brownie recipe, you feel the same way.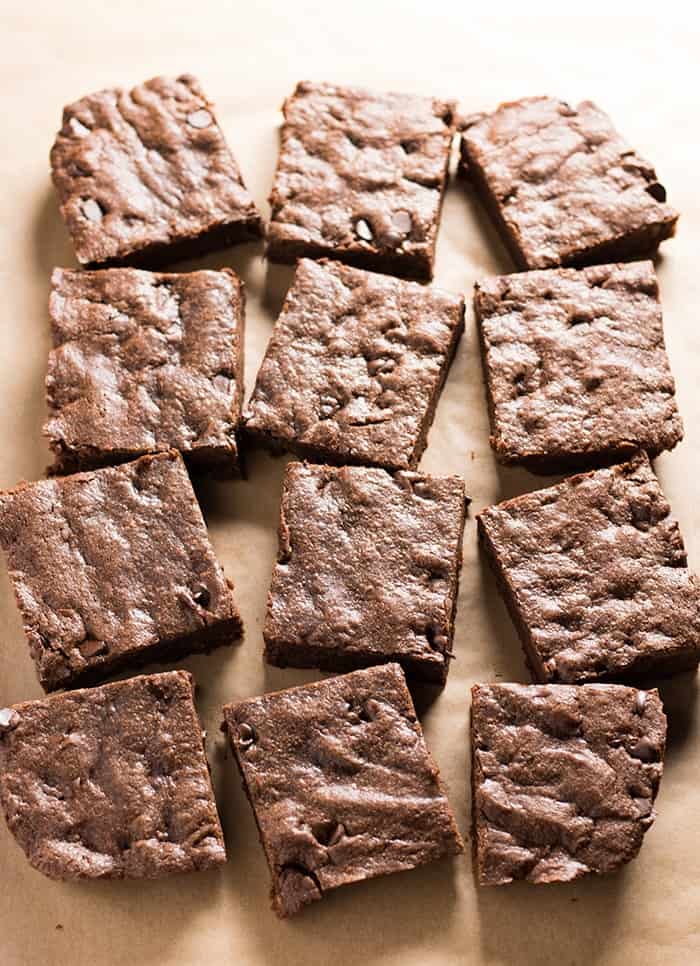 Lucky for us, these only take about 30 minutes to make!
Most of that time is baking.  It will only take you about 5 minutes and one bowl to get the batter together!
They do have to cool down of course, but, if you're like me you probably won't let them cool all the way before digging in.
I mean, what's better than a warm gooey brownie?  Nothing, that's what!
Enjoy!
~Nichole
Instructions
Preheat oven to 350 degrees. Line a 9x13 inch baking dish with foil or parchment paper and spray with non stick cooking spray. Set aside.

In a large bowl whisk together the flour, cocoa powder, cinnamon, and sugar. Add in the melted butter, eggs, and vanilla extract and stir for 1-2 minutes just until combined. Fold in the chocolate chips if using.

Spread the batter into the prepared pan. Bake in preheated oven for 25-30 minutes.