Healthy Blueberry Blender Ice Cream - An easy and healthy recipe for blueberry ice cream!  This ice cream is made right in your blender, with only three ingredients!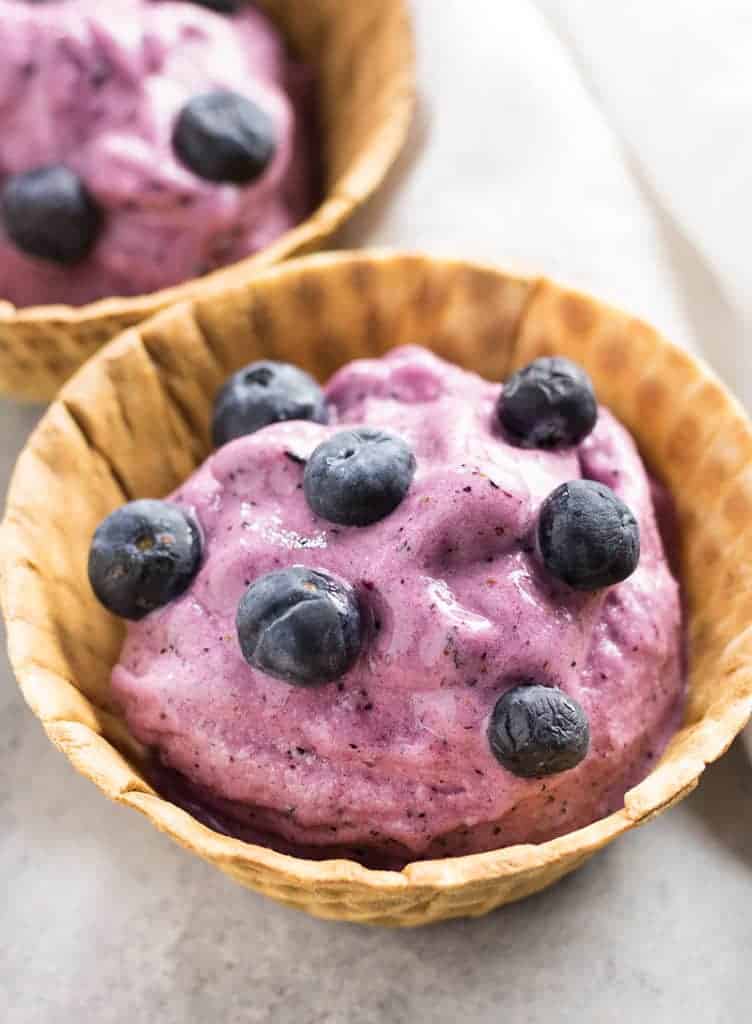 Guys.  Happy Friday!
Just a short and sweet little snack post today.
Did you know that if you take frozen banana, put it in a blender with other fruits and very little liquid....you basically have turned what would be a smoothie into a bowl of creamy ice cream like goodness??
It's pretty much the best thing ever.
We ALWAYS have bananas in the house, they don't take too long to freeze up....so, what I'm saying is you can have ice cream any darn time you want.
In 5 minutes or less!
I mean, technically this might be considered more like "fro-yo" because it does have yogurt in it.
Either way, it's healthy, it's sweet, it's cold.
It's just what the kiddos and I need for snacking this summer.
Them, because I don't need them all sugared up all the time.
Me, because I need to be able to have my cravings satisfied and still be able to fit in my shorts!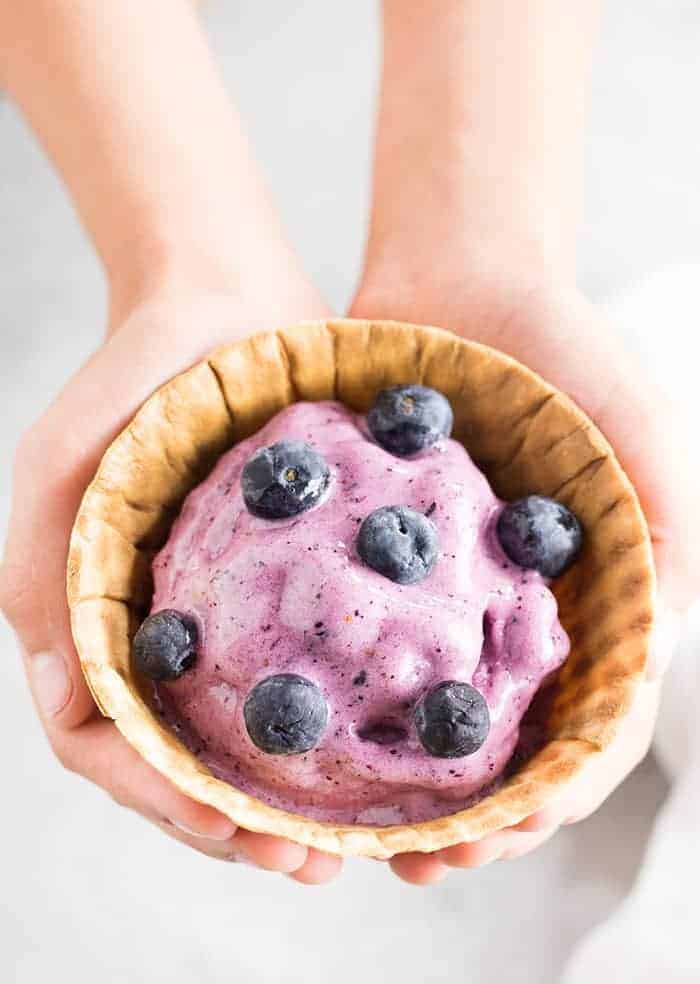 All you need to whip this up is - frozen banana, frozen blueberries, and some yogurt.
You can use whatever yogurt fits your needs.  Plain greek, vanilla, light, soy yogurt, take your pick!
Ice cream so healthy, you can eat it for breakfast.
But so creamy and naturally sweet, it tastes like a dessert - win.
Enjoy!
~Nichole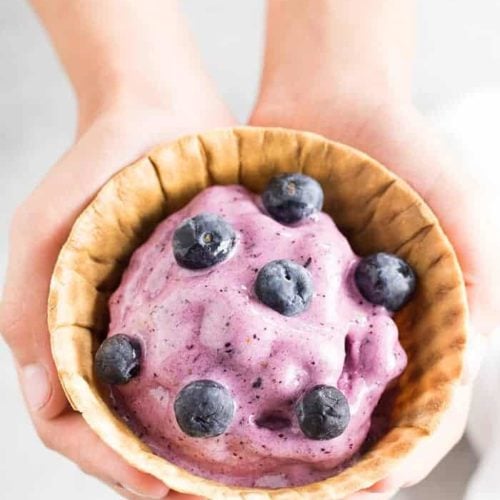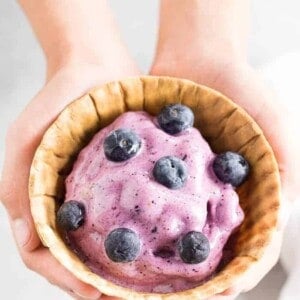 Ingredients
2

Frozen

Bananas,

Cut into chunks

8

Ounces

Yogurt

1

Cup

Frozen Blueberries
Instructions
Place all ingredients into the bowl of a blender or food processor. Pulse until well combined and creamy. Serve immediately with any desired toppings.
Notes
NOTE:  You may need to stop the blender once or twice to move the fruit chunks around with a spoon.
NOTE:  If you find that your frozen mixture is tough to blend, you can always add 2-3 Tablespoons of milk.