These Cranberry Pistachio Cookies are a deliciously festive cookie to whip up for the Holidays!  Soft, buttery dough filled with tart cranberries and crunchy pistachios.
Remember to follow The Salty Marshmallow on Pinterest for all the things that make me hungry!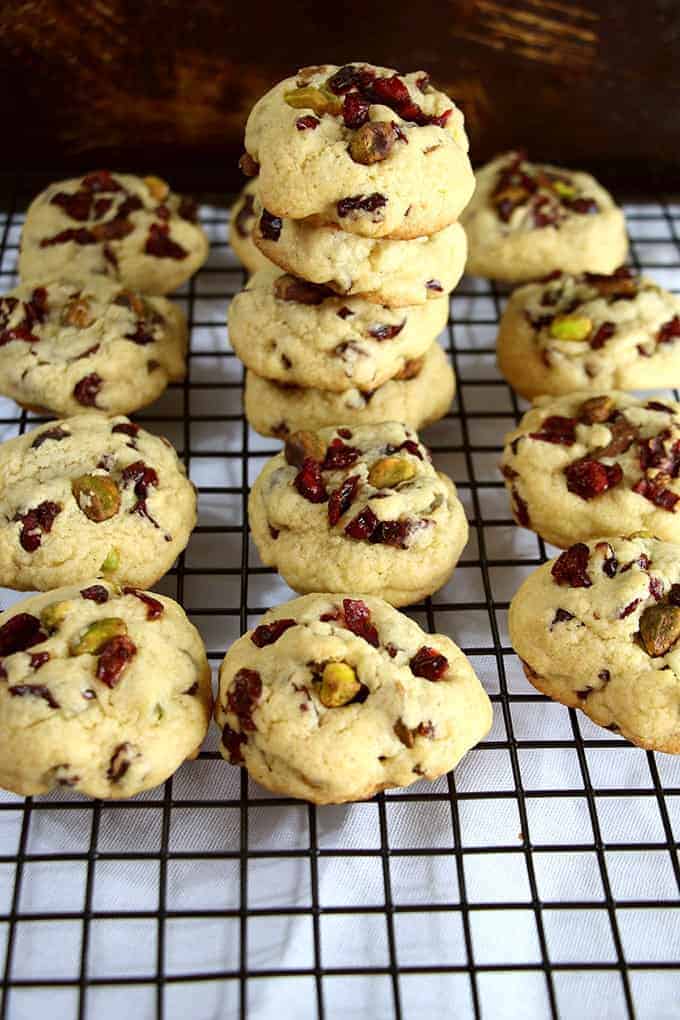 You. Guys.  How is it NOVEMBER already?  I'm not complaining.  I love the Holidays.  But, sheesh…..wasn't it just the middle of summer a few minutes ago?
I think it feels that way because it is still warm in Kansas.  Unusually still 75 degrees everyday warm.  Again, things I promise I'm not complaining about.  If the swimming pool was still open, I'd so be there.
What?  You didn't come here to listen to me babble about Kansas weather?  Oh, right, the cookies!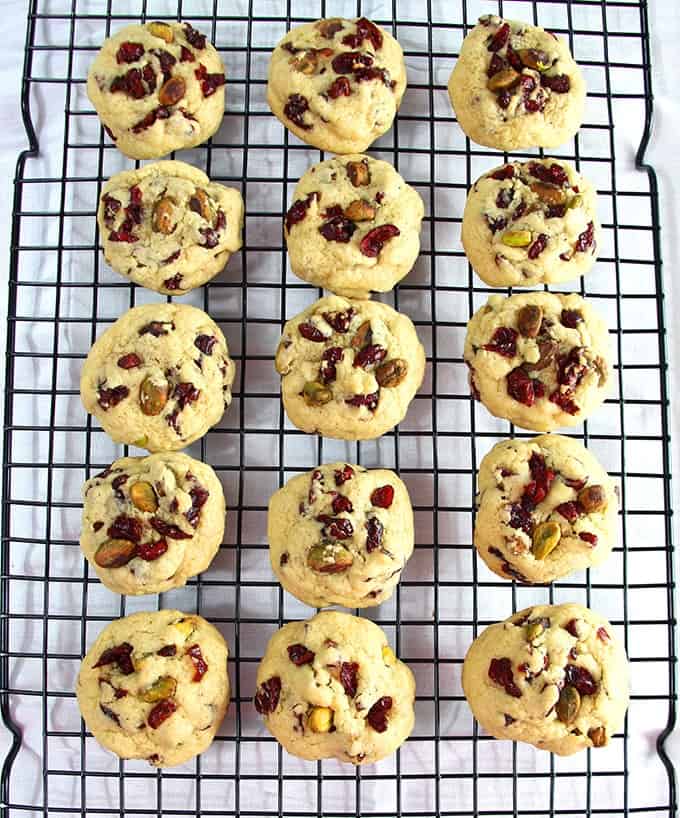 These cookies need to go on your easy holiday recipe list.  Too many complicated things to cook this time of year. This dessert is not one of them.  Get out of that kitchen and spend some time making Holiday magic memories with your family.
I love these because they're packed full of some amazing texture, and salty/sweet flavor.  The dough is sweet, but not painfully sweet.  Make sense?
I wanted to give you guys a nice "not too sugary" cookie before we get into all of the really over the top decadent desserts that pop up this time of year.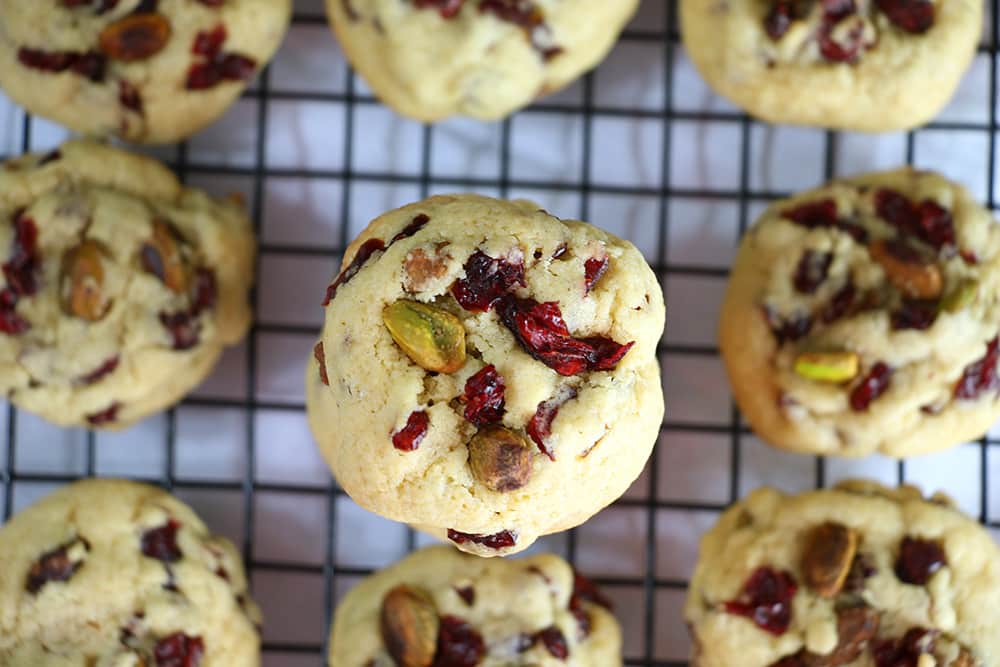 Another thing I love about these (as if it was hard to not love anything about a cookie) is that you can easily double this recipe without any issues.
Also, no dough chilling time. MAJOR WIN.
You can get these together quick for surprise holiday company.  Make a double batch for that office holiday party. Pack them up into little tins for a sweet homemade holiday gift.
However you decide to enjoy them during this season, I hope you love them as much as we do!
~ Nichole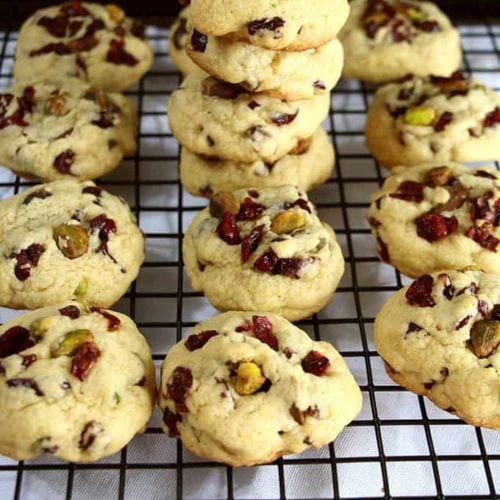 Cranberry Pistachio Cookies
Instructions
Preheat oven to 350 degrees. Prepare a large baking sheet with parchment paper or non-stick cooking spray and set aside.

In a large bowl using hand mixer, or in bowl of stand mixer using paddle attachment, beat together the butter, olive oil, and sugar until creamy. Add the egg, and vanilla, and mix to combine.

In a medium bowl, whisk together the flour, corn starch, baking powder and salt. Turn the mixer on low and add dry ingredients to butter/sugar mixture in thirds.

Stir in the cranberries and pistachios.

Drop cookies by rounded Tablespoon fulls onto prepared baking pan.

Bake in preheated oven for 12-15 minutes, until lightly golden brown.

Allow cookies to cool on pan for 5 minutes before transferring to a wire rack to cool completely.
Like this? Rate & review this recipe below!