These big cookies are a chocolate lovers dream!  Super fudgy cookies that are soft and chocolatey in the middle and packed full of Valentine's Day M&M candies!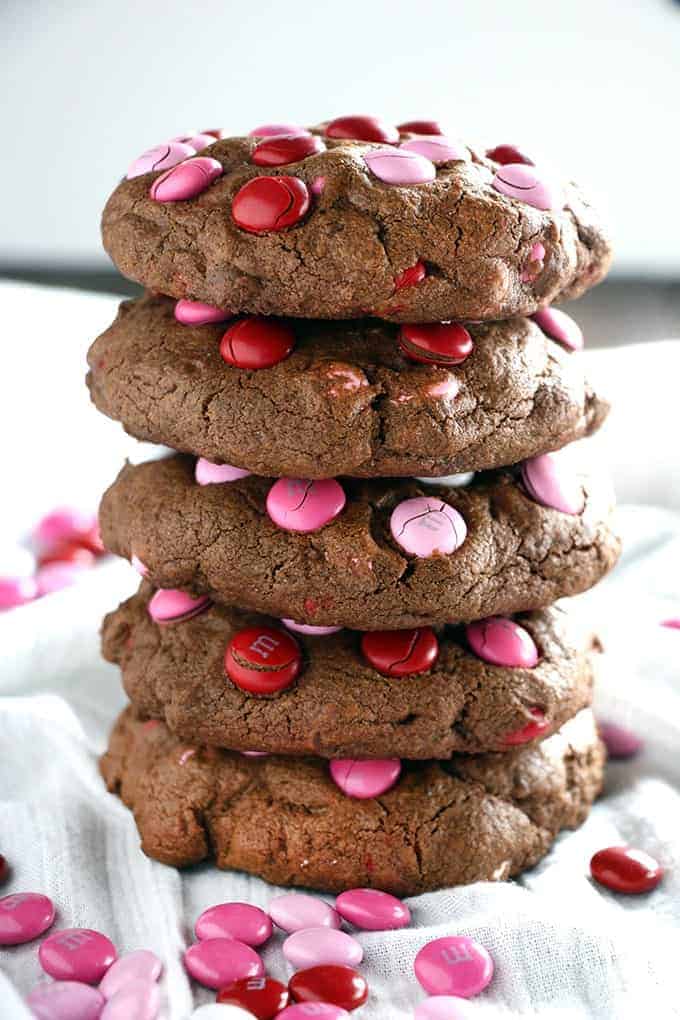 Hey guys!  Before we talk about how awesome these cookies are, I just want to touch base with my readers on a personal level.
If you're a regular here, you'll have already noticed this is my first post for this week - coming a little late!
Last weekend my Grandma on my step-dad's side of the family passed away.  While I had these cookies ready to post for you, I found it difficult to sit down and write a love filled Valentine's type of post.
This post is in remembrance of her.  She was full of love for her family.  She was a spunky woman who always told it like she saw it.  She was also an excellent baker.  I was lucky enough to have her as a part of my life from the age of fourteen, and I will always remember her fondly.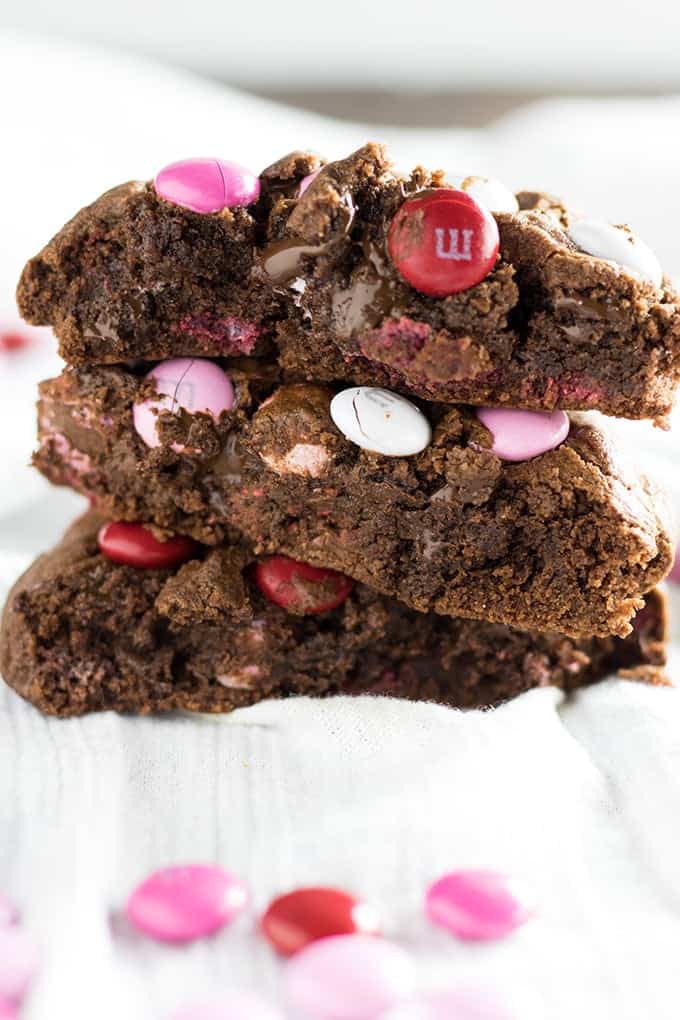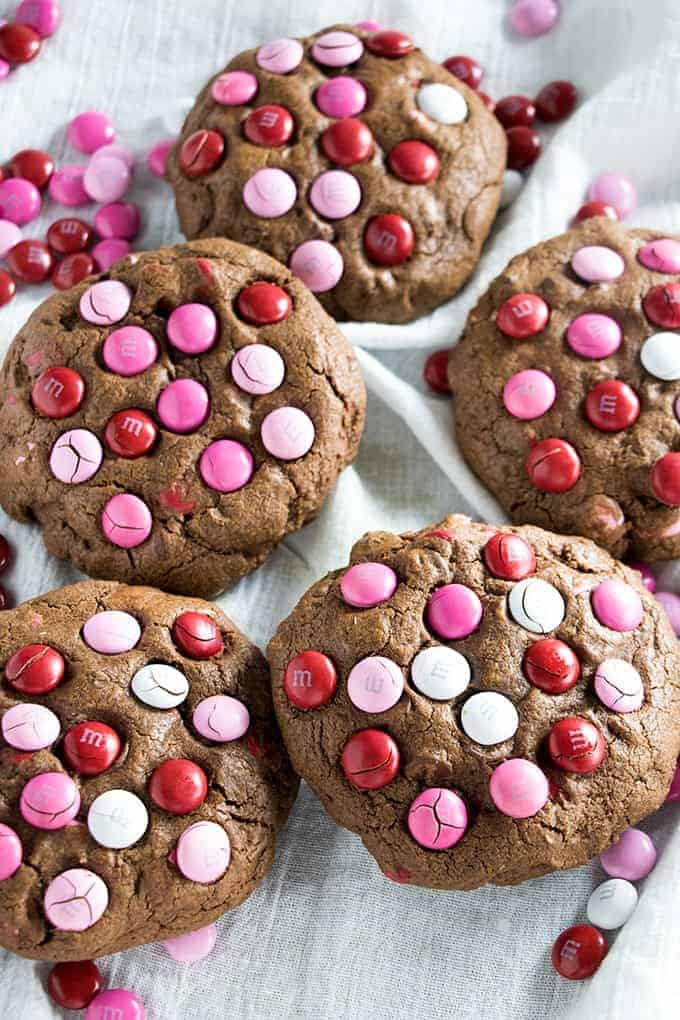 A little about these cookies now.  When I say they're big, I mean they're BIG.  This recipe makes 12 large chocolate cookies.  I think this is appropriate for V-Day for sure, let these cookies be that big, fat, huge loving gesture for your sweetie!
I find that it's easiest to collect the dough once mixed into a big ball, then I use a butter knife and slice the dough to get 12 equal portions.
These cookies are best eaten the day they're made - yes, permission to not be good and wait, eat these warm out of the oven!  Also, really important not to over bake these - they will appear slightly under done when you take them out of the oven, that's what you want!
More Valentine's recipes coming soon, Enjoy!
~Nichole
*When someone you love becomes a memory, that memory becomes a treasure*
In loving memory of Loreine Kincaid.
Instructions
Preheat oven to 350 degrees. Line two large baking sheets with parchment paper or a silicone baking mat, and set aside.

In bowl of stand mixer, or large bowl using hand mixer, beat together the butter and sugar until light and fluffy 2-3 minutes. Turn mixer to low speed, and add the eggs one at a time. Add the almond extract. Scrape down bowl as needed.

Keeping mixer on low, add in the cocoa powder until well blended. Add the flour, salt, and baking powder, mixing just until incorporated.

Stir in the chocolate chips, and ½ Cup of the M&M's.

Divide dough into 12 equal pieces. Roll each piece into a ball, place on prepared baking sheet, and flatten slightly with your hand. Repeat with remaining dough, and top with the extra ½ Cup of M&M's as desired.

Bake in preheated oven for 13-16 minutes. Allow to cool for 10 minutes on baking sheet before moving to a wire rack to cool completely.

Makes 12 large cookies.