Celebrating cold weather season with 8 of the most soul warming soups that you must make this winter plus a $200.00 gift card giveaway!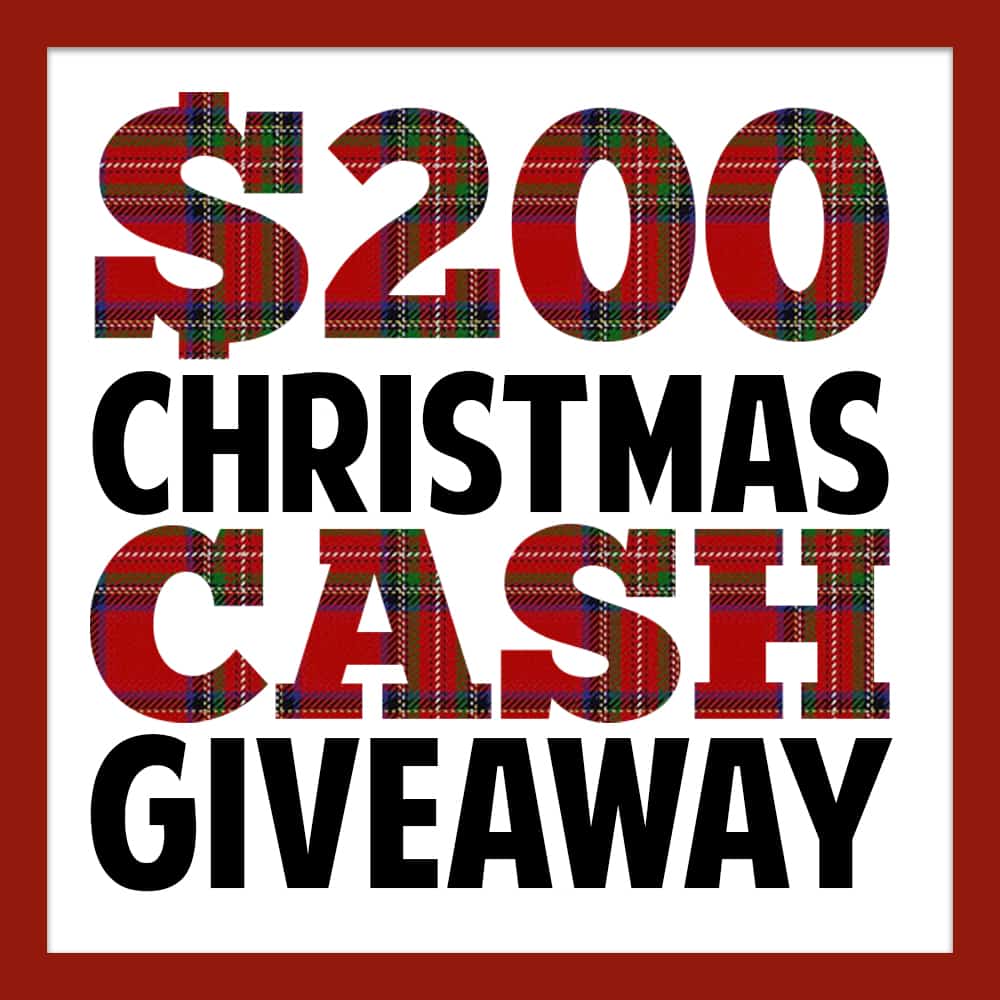 Today I'm sharing my top eight absolute favorite soups for fall and winter!  On top of that, we're offering an amazing $200 Christmas CASH giveaway.  I'm super excited about this one!  Keep scrolling through to find out how you can fill your belly, and enter to win!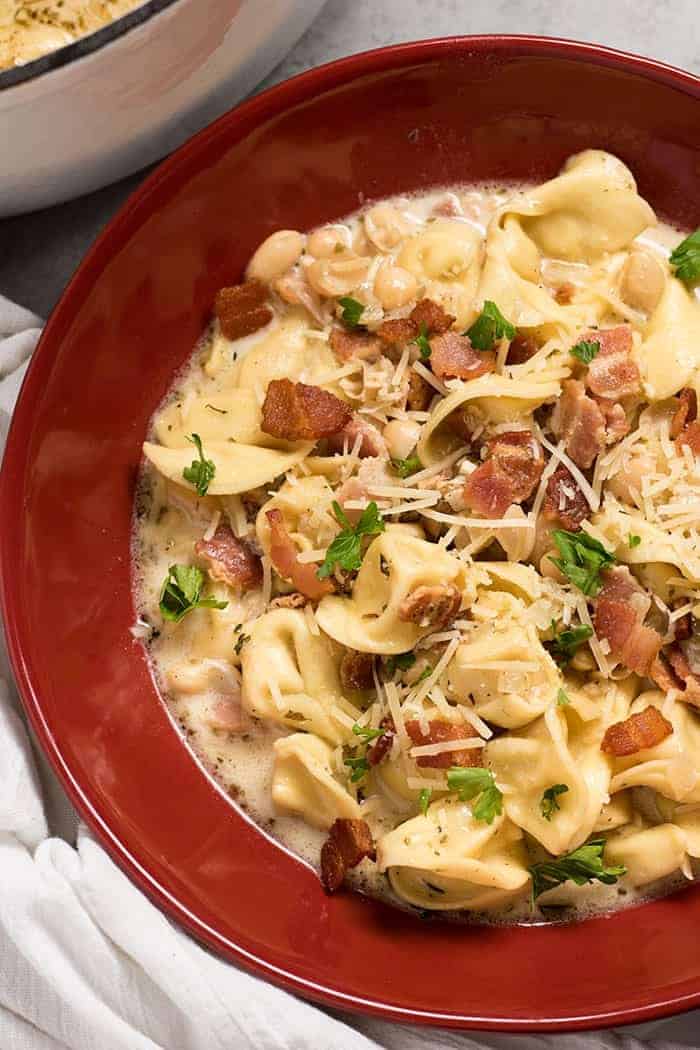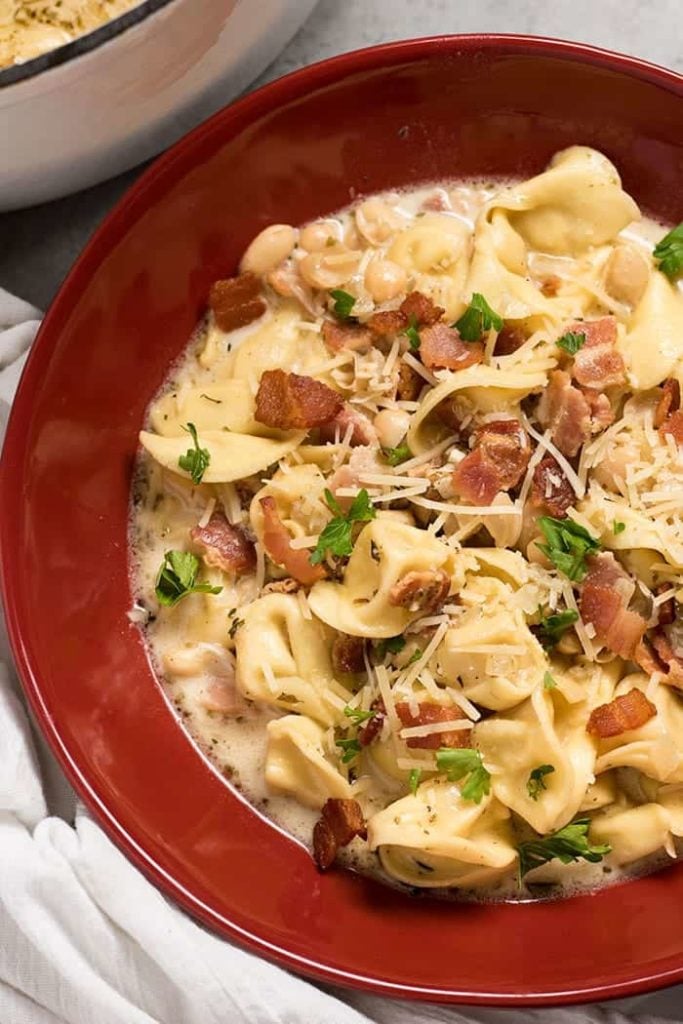 Starting out our soup round up is my favorite tortellini soup!  Creamy and decadent cheese tortellini soup that's full of white beans and bacon!  Find the recipe:  Creamy Tortellini Soup.
This Lentil Soup is a hearty comfort food favorite that's made super easy!  Ready in 30 minutes and made right in your pressure cooker!  Find the recipe:  Pressure Cooker Lentil Soup.
Aunt Jeanne's Cabbage Soup is a tasty and healthy soup to keep you nice and toasty warm this winter!  Find the recipe:  Aunt Jeanne's Cabbage Soup.
This bacon bean soup is a thick and creamy, cozy winter favorite that's packed full of bacon!  Find the recipe:  Bacon Bean Soup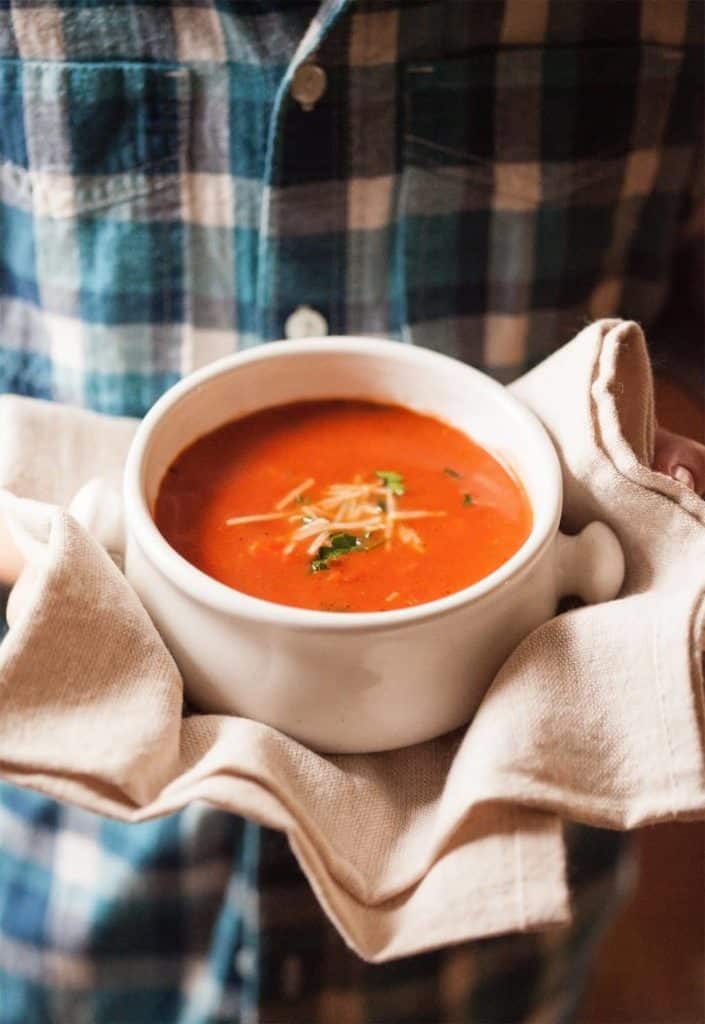 Creamy tomato soup is a classic favorite, and it's even better when it's homemade!  Find the recipe:  Creamy Tomato Soup.
This Chicken Pot Pie soup is made simple in the Instant Pot!  A rich, hearty, soup that tastes like it cooked all day long is ready in 35 minutes.  Get the recipe:  Instant Pot Chicken Pot Pie Soup.
Everyone's favorite pasta dish is made into a comforting, flavor packed, spicy, soup!  Find the recipe:  Spicy Lasagna Soup.
This Spicy Chocolate Chili is truly award winning!  Amazingly deep, rich, flavor that will keep you craving chili all winter long!  Get the recipe:  Spicy Chocolate Chili.
Now that you've seen our fantastic soups, let's talk about the giveaway!  We are giving away $200.00 via Amazon Gift Card, Target Gift Card, or straight PayPal Cash!  This is an awesome opportunity to have some extra cash on hand for the upcoming holiday season!  You can find the rules for this giveaway AND enter to win, below!
THIS POST IS SPONSORED BY THESE AMAZING BLOGGERS!
Yellow Bliss Road
The Life Jolie
Bread Booze Bacon
Cookie Dough and Oven Mitt
Old House to New Home
The Salty Marshmallow
Ice Cream and Inspiration
The Culinary Compass
The Country Contessa
JUST ENTER IN THE BOX BELOW TO WIN!
Fine print and details of this giveaway: Prize is valued at $200 in the form of a gift card or cash. Sweepstakes will run from 12:01 am on November 27, 2017 through 11:59 pm on December 3, 2017. This sweepstakes is not sponsored in any way by Amazon, Target or Paypal. Must be 18 years of age to enter. Winner will be chosen at random, verified, then announced on the giveaway widget in this post and will be notified by email. Winner will have 48 hours to respond or another winner will be chosen. Void where prohibited.